Pure power on wheels.
Despite its sizeable power, the EF3000iSE has a whisper-quiet, low running sound of just 51* dB (A) - and because it's mounted on four wheels, moving the generator around couldn't be easier.
And the smart throttle's load-sensing control automatically adjusts the engine speed to match the load, for greater fuel efficiency and noise reduction. * at ¼ rated load from 7 meters.
Dintr-o privire
High quality electricity
Wheels for easy manoeuvrability
Low noise level
Heavy duty performance
Over 20 hours* running time with Economy Control
Easy to operate
Smart Throttle load-sensing throttle control
Oil Watch warning system
12V DC output
Demaror electric
Caracteristici şi specificaţii tehnice complete
EF3000iSE
Yamaha generators are full of state-of-the-art technology that not only guarantees high-level performance, but also makes them outstanding in operation, economy and durability.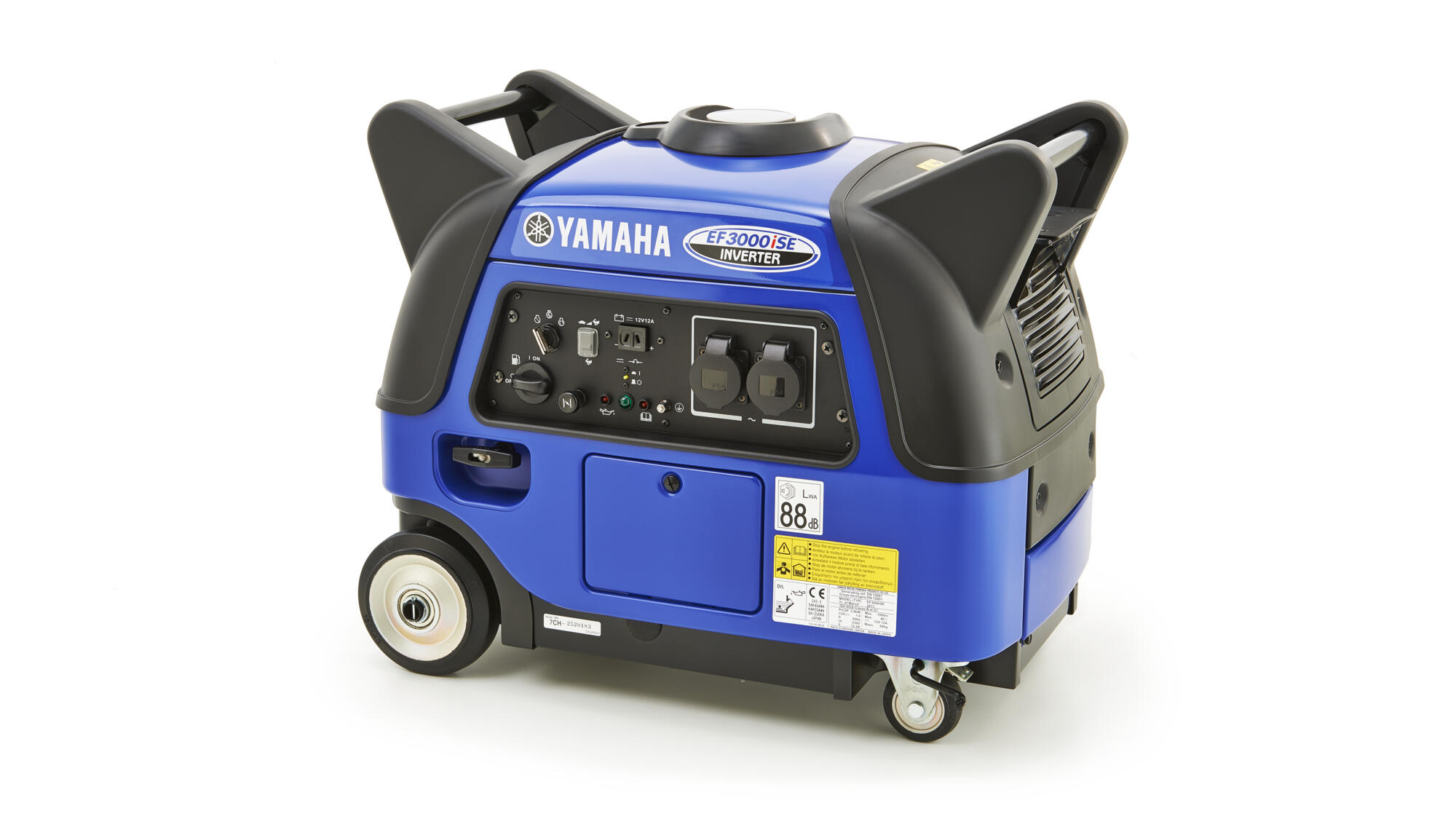 Aţi adăugat deja acest articol. Puteţi ajusta cantitatea în coşul de cumpărături.
Produsul a fost adăugat în coş
Produsul nu este compatibil
Nu exista piese necesare