Sale
Nou
Cutie de bagaje din aluminiu
Aţi adăugat deja acest articol. Puteţi ajusta cantitatea în coşul de cumpărături.
Piese suplimentare necesare
To mount this part on your Ténéré 700 Rally Edition you will need several parts. <br/> Would you also like to add these extra parts to your shopping cart?
Selected by you: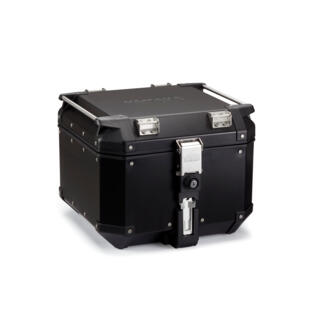 Cutie de bagaje din aluminiu
23p-ftcal-bl-00
€ 480,21
Parts being added
€ 480,21
Continue
Produsul a fost adăugat în coş
This item is not compatible with the Yamaha you selected.
There are no required parts.
{ "SOMETHING_WENT_WRONG": "Something went wrong. Please try again.", "Submit": "Trimite", "EMAIL": "E-mail", "YME_ERROR": "Error", "YME_NOTIFY_ME_WHEN_I_CAN_BUY_IT": "Please notify me when this product(s) is available for purchase.", "YME_WE_WILL_EXCLUDE_YOUR_EMAIL_IN_3_MONTHS": "Your Email will be excluded from the list in 3 months if the selected product variant is still out of stock.", "YME_YOUR_EMAIL_IS_SAVED": "Your Email is saved", "YME_THANK_YOU_WE_WILL_INFORM_YOU": "Thank you! We will inform you when this item is available for purchase.", "YME_EMAIL_FORMAT_IS_NOT_VALID": "The Email format is incorrect" }
Detalii produs

Cutie de bagaje cu capacitate de încărcare de 42 de litri
Caracteristici

Capacitatea de a stoca fie o cască integrală, fie o cască modulară
Capacitate de încărcare de 42 de litri, 10 kg maxim
Posibilitate de a instala un butuc de cheie acţionat cu cheia motocicletei
Patru bride pentru curele pe capac
Inclusiv un covor interior moale, pentru absorbţia şocurilor
Suficient de îngust pentru a permite deschiderea completă a capacelor laterale
Disponibile în variantă aluminiu sau negru