Sale
Nou
Aţi adăugat deja acest articol. Puteţi ajusta cantitatea în coşul de cumpărături.
Piese opţionale
Multiple optional parts are available to help you mount this part on your Ténéré 700. Do your want to add these optional parts to your shopping cart?
Selected optional parts: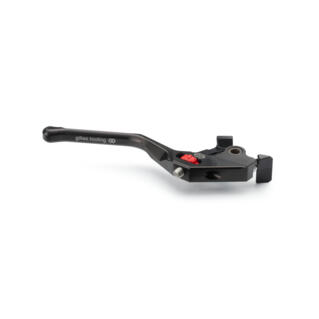 Manetă de frână Gilles
1rc-f3922-10-00
€ 195,06
Optional parts which will be added
€ 195,06
Continue
Produsul a fost adăugat în coş
This item is not compatible with the Yamaha you selected.
There are no required parts.
Detalii produs

Manetă de frână cu finisaj de înaltă calitate, care înlocuiește originalul.

Complet reglabilă în funcţie de dimensiunea şi poziţia mâinii pilotului
Se reglează cu uşurinţă în 35 de poziţii, datorită roţii centrale
Asigură controlul perfect al manetei de frână faţă
Produs de Gilles.Tooling
Compatibilă cu maneta de ambreiaj în bloc disponibilă opţional pentru a îmbunătăţi şi mai mult aspectul motocicletei dvs. Yamaha