Sale
Nou
Aţi adăugat deja acest articol. Puteţi ajusta cantitatea în coşul de cumpărături.
Piese opţionale
Multiple optional parts are available to help you mount this part on your TT-R50E. Do your want to add these optional parts to your shopping cart?
Selected optional parts: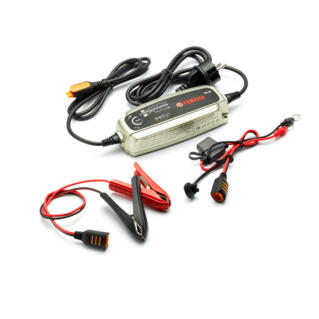 YEC-50 CHARGER EU SPEC
yme-yec50-eu-10
€ 113,25
Optional parts which will be added
€ 113,25
Continue
Produsul a fost adăugat în coş
This item is not compatible with the Yamaha you selected.
There are no required parts.
Detalii produs

Încărcător în 8 paşi care poate încărca bateria motocicletei, scooterului, ATV-ului, SMB-ului şi/sau produselor nautice Yamaha

Tehnologie unică de încărcare a bateriei
Special testat și aprobat de inginerii de service Yamaha
Combinați-l cu conectorii rapizi YEC
Proiectat pentru siguranţă: protejat împotriva scânteilor, conexiunilor cu polaritate inversă şi scurtcircuitelor
Uşoară şi compactă, pentru a fi transportată uşor
Curent maxim de încărcare: 5 A
Cel mai puternic din clasa sa
Bazat pe platforma de încărcare premiată a companiei CTEK
Proiectat pentru siguranță
Uşor şi compact