Sale
Nou
Roată spate replică MXGP (2,15" x 19")
Aţi adăugat deja acest articol. Puteţi ajusta cantitatea în coşul de cumpărături.
Piese suplimentare necesare
To mount this part on your WR250F you will need several parts. <br/> Would you also like to add these extra parts to your shopping cart?
Selected by you: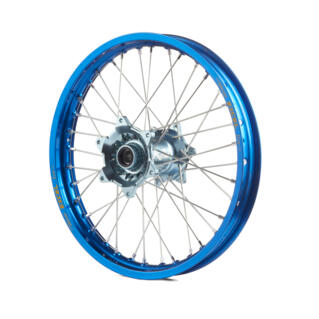 Roată spate replică MXGP (2,15" x 19")
5xc-f2050-9r-p1
€ 1.115,22
Parts being added
€ 1.115,22
Continue
Produsul a fost adăugat în coş
This item is not compatible with the Yamaha you selected.
There are no required parts.
Detalii produs

Roţi făcute pentru campioni! Roată spate Kite exclusivă, de înaltă performanţă, precum cele folosite de echipele de curse de uzină Yamaha.

Roată complet asamblată
Rulmenţi capsaţi KOYO
Jantă Takasago EXCEL Signature
Spiţe Alpina
Butuc prelucrat pe maşină cu comandă numerică dintr-un bloc de aluminiu 6082
Garnituri pre-instalate
Doi rulmenţi pe partea pinionului
Greutate redusă datorită distanţierului din teflon pentru rulment