Sale
Nou
Covor de lucru Yamaha Racing
Aţi adăugat deja acest articol. Puteţi ajusta cantitatea în coşul de cumpărături.
Piese opţionale
Multiple optional parts are available to help you mount this part on your YZ125 Monster Energy Yamaha Racing Edition. Do your want to add these optional parts to your shopping cart?
Selected optional parts: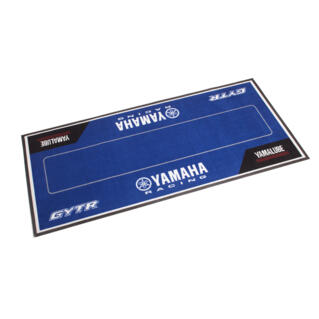 Covor de lucru Yamaha Racing
yme-envir-hq-01
€ 130,65
Optional parts which will be added
€ 130,65
Continue
Produsul a fost adăugat în coş
This item is not compatible with the Yamaha you selected.
There are no required parts.
Detalii produs

Covorul de lucru este perfect pentru garaj, pentru exterior sau la standuri, pe circuit, pentru a oferi o stabilitate superioară.

Impermeabil
Produs aprobat FIM
Întăritură din cauciuc
Min. 1 litru de ulei absorbţie
Dim: 210 x 100 cm