Fii rapid.
O nouă chiulasă de tip YZ250F, cu un port de admisie mai lat și un nou arbore cu came de evacuare oferă performanțe mai rapide la turații medii și mari, păstrând cuplul puternic la turație joasă de pe WR250F; iar un nou cadru ușor cu traversă din aluminiu preluat de la modelul de motocros Yamaha a fost reglat pentru enduro pentru a oferi o rigiditate echilibrată, pentru un răspuns mai precis pe teren accidentat.
Sistemul de frânare față mai ușor și mai puternic oferă un control suprem, iar caracteristicile speciale de enduro includ un nou contor multifuncțional și un design revizuit al evacuării și tobei de eșapament. Ambreiajul ușor și transmisia cu 6 viteze și raport larg sunt pregătite pentru cele mai extreme provocări; iar cu aplicația pentru smartphone Power Tuner și un comutator de mapare a motorului cu 2 moduri, inteligentul model WR250F poate fi configurat să stăpânească practic orice condiții de pilotare.
Dintr-o privire
Motor mai puternic de tip YZ250F
Cadru cu traversă din aluminiu în stilul YZ250F
Reglare a motorului de pe smartphone cu aplicația Yamaha Power Tuner
Frână față de înaltă performanță, tip YZ250F
Suspensie de top în industrie
Afișaj LCD nou, compact, multifuncțional
Ambreiaj ușor și durabil
Transmisie cu 6 viteze și raport larg
Comutator de mapare a motorului cu 2 moduri
Rezervor mare de carburant, 7,9 litri
Centru de greutate echilibrat pentru manevrare agilă şi uşoară
Culoare dinamică Icon Blue
Caracteristici şi specificaţii tehnice complete
WR250F
Noul WR250F este creat pentru a face valuri în lumea enduro și schimbă modul în care este privită clasa de 250 cmc în 4 timpi. Beneficiind de cea mai recentă tehnologie de motocros de la modelul YZ250F Yamaha câștigător de Grand Prix și echipată cu o serie de caracteristici specifice pentru enduro, este una dintre cele mai incitante motociclete ale deceniului.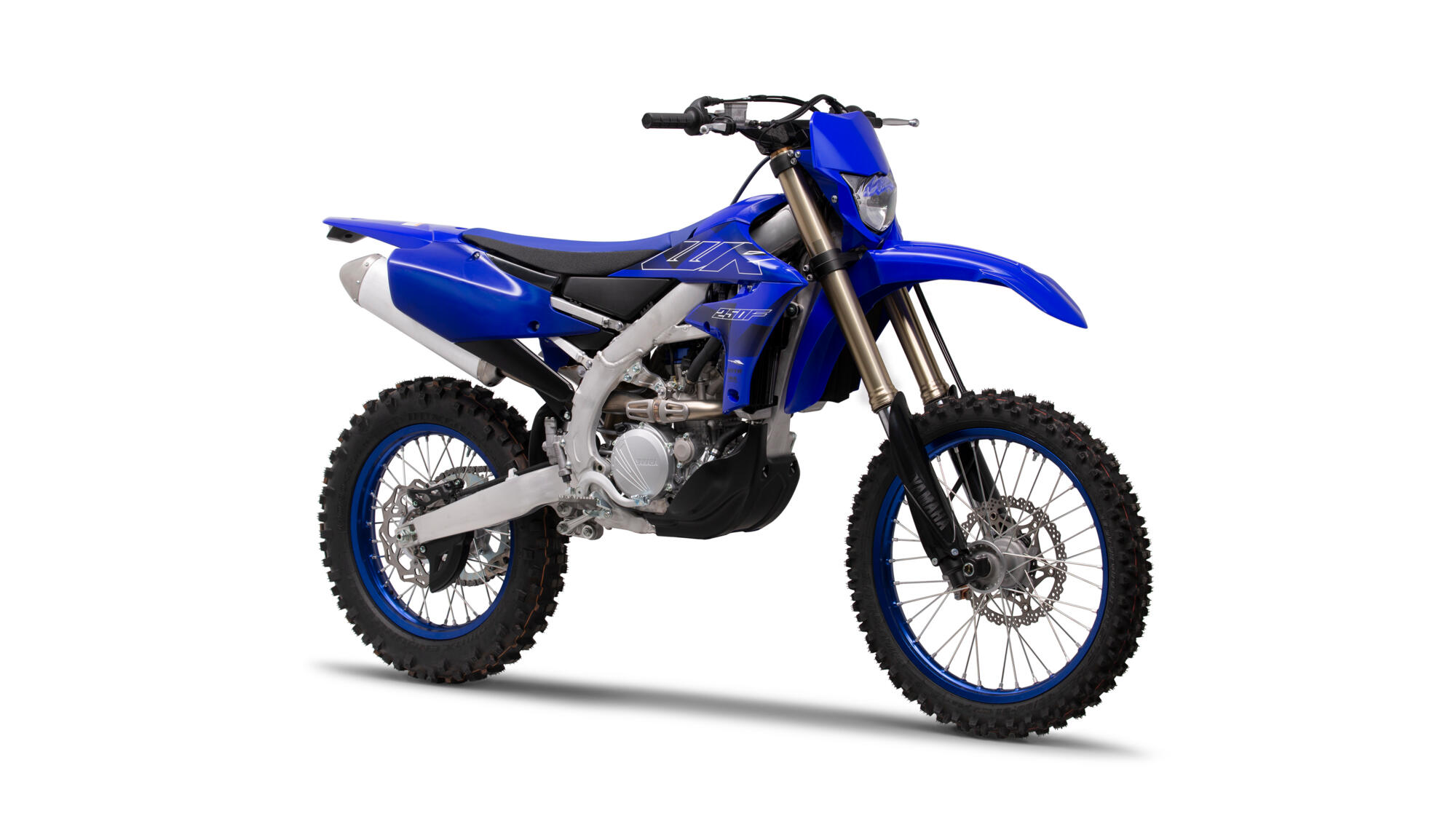 Aţi adăugat deja acest articol. Puteţi ajusta cantitatea în coşul de cumpărături.
Produsul a fost adăugat în coş
This item is not compatible with the Yamaha you selected.
There are no required parts.
Informaţii complete despre preţuri
WR250F Icon Blue
€ 9.290,00
Pret cu TVA 19% inclus