Sale
Nou
Semnalizatoare cu LED Plus faţă
Aţi adăugat deja acest articol. Puteţi ajusta cantitatea în coşul de cumpărături.
Piese opţionale
Multiple optional parts are available to help you mount this part on your MT-03. Do your want to add these optional parts to your shopping cart?
Selected optional parts: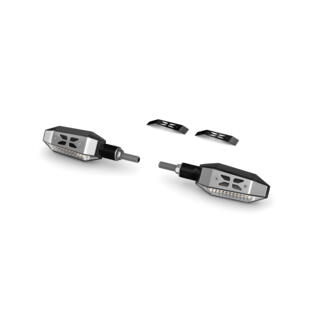 Semnalizatoare cu LED Plus faţă
yme-flb2f-10-00
€ 172,38
Optional parts which will be added
€ 172,38
Continue
Produsul a fost adăugat în coş
This item is not compatible with the Yamaha you selected.
There are no required parts.
Detalii produs

Lumini intermitente faţă stilizate cu lampă de poziţie integrată unică.

Design unic realizat de GK Design special pentru Yamaha
Include rezistor pentru reglarea vitezei semnalizatoarelor
Finisaj şi materiale de înaltă calitate
Include conectori cu montare rapidă
Include plăci negre şi argintii pentru finisarea după plac a motocicletei dvs. Yamaha
Cu omologare E completă
Mai multă siguranţă pe drum graţie lămpii de poziţie
Vândute în seturi de două bucăţi
Pot fi combinate cu opţionalele semnalizatoare cu LED Plus spate
Disclaimer

Nu este permisă utilizarea funcţionalităţii suplimentare, a lămpii de poziţie, împreună cu lampa de poziţie existentă. Va rog sa consultaţi distribuitorul local Yamaha.