Sale
Nou
Cutie de bagaje de 50 l pentru curse urbane
Aţi adăugat deja acest articol. Puteţi ajusta cantitatea în coşul de cumpărături.
Piese suplimentare necesare
To mount this part on your TRACER 9 GT you will need several parts. <br/> Would you also like to add these extra parts to your shopping cart?
Selected by you: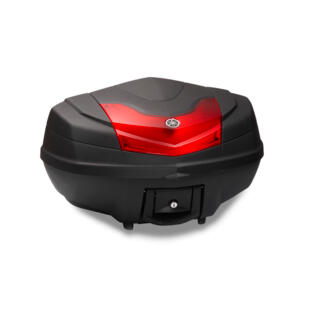 Cutie de bagaje de 50 l pentru curse urbane
34b-f84a8-10-00
€ 272,09
Parts being added
€ 272,09
Continue
Produsul a fost adăugat în coş
PRODUCT_ADDED_TO_CART_UNIT_NOT_COMPATIBLE
PRODUCT_ADDED_TO_CART_NO_REQUIRED_PARTS
Detalii produs

Portbagaj superior de calitate pentru capacitate suplimentară de bagaje/depozitare pe modelul dvs. Yamaha.

Proiectată exclusiv de Yamaha Motor prin ELM Design Europe
Poate susţine două căşti (integrale) pe echipamentele dvs.
Disponibilă sub formă de cutie de culoare negru mat (Matt Black) cu panouri laterale ale capacului într-un număr fix de culori asortate cu unitatea
Atunci când doriţi, puteţi schimba culoarea panourilor laterale ale capacului conform preferinţelor dvs.
A se folosi împreună cu sacul interior al cutiei de bagaje de 50 L şi pentru suportul pentru susţinerea spatelui pasagerului al cutiei de bagaje de 50 L şi veţi beneficia de confort sporit!
Disclaimer

Nu uitaţi! Cutia de bagaje este un produs individual şi nu se recomandă instalarea şi utilizarea acestuia cu portbagajele laterale opţionale de la Yamaha