NEO's
Este momentul ideal să ai în vedere noi soluții eficiente pentru mobilitatea urbană. Modul în care toată lumea se deplasează în oraș trece printr-o transformare masivă, pe măsură ce oamenii se întorc de la transportul public congestionat și caută un mod simplu și accesibil de a trăi, de a munci și de a se deplasa în oraș. Iar noul NEO's este pregătit pentru tine în acest moment.
Construiţi-vă propriul vis NEO's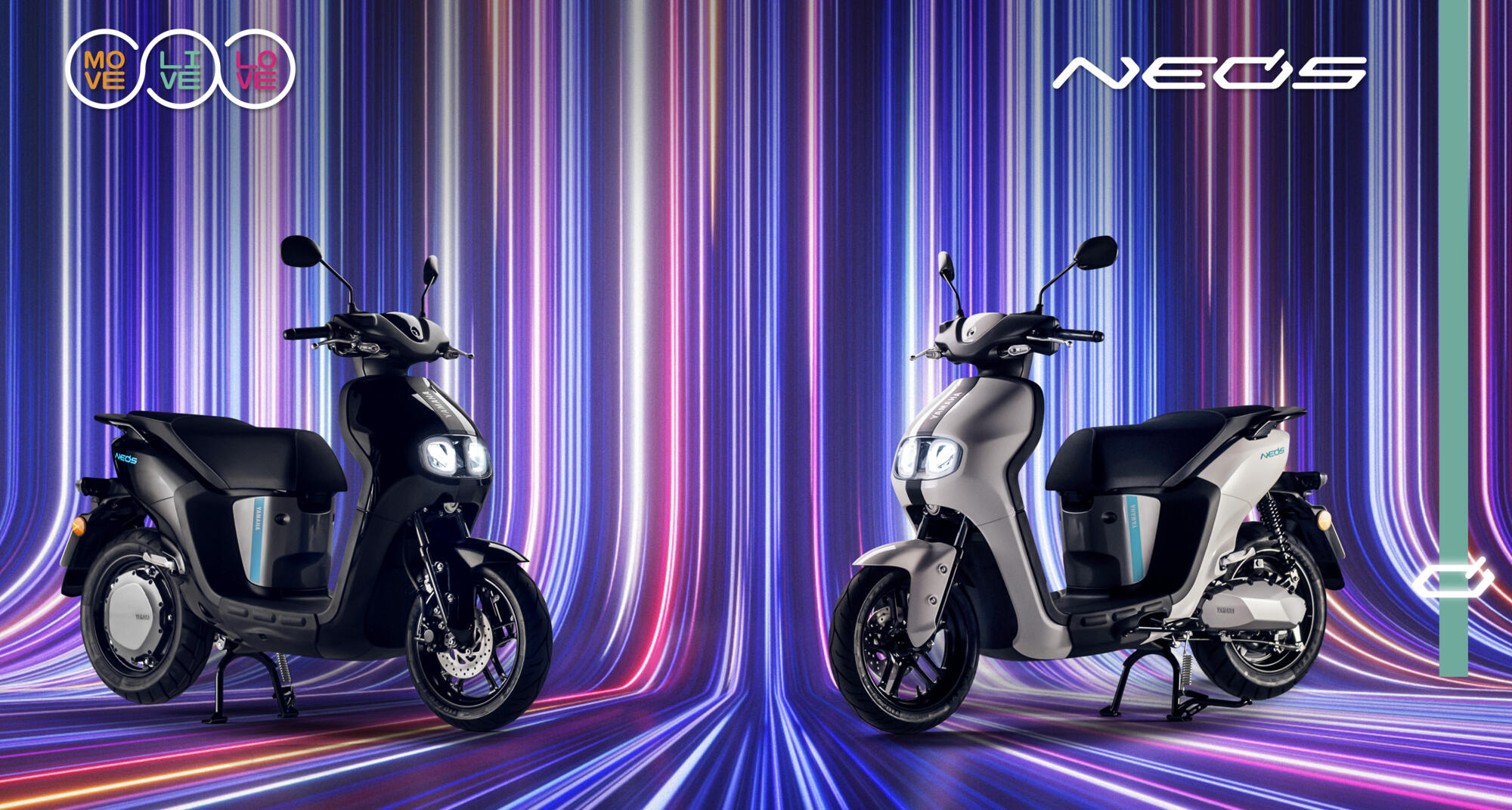 Deplasare inteligentă
Yamaha dezvoltă și produce vehicule electrice de trei decenii – fiind recunoscută și ca unul dintre cei mai respectați producători de scutere de înaltă calitate din lume – așadar poți fi sigur că noul NEO's elegant are un design atractiv, cea mai recentă tehnologie și fiabilitate de primă clasă.
Confortabil, agil și ușor de condus, acest scuter Yamaha de nouă generație este alimentat de o baterie litiu-ion și este propulsat de un motor electric montat pe butuc, care oferă o accelerație puternică și controlabilă, dar cu emisii zero și o deplasare foarte silențioasă! Noul NEO's: Deplasare inteligentă.
Dintr-o privire
Putere electrică lină, silențioasă și eficientă
Motor electric cu acționare directă montat pe butuc
Accelerație rapidă și controlabilă
Poziție de pilotare universală pentru orice greutate și experiență
Baterie litiu-ion Yamaha detașabilă
Moduri de deplasare selectabile
Funcționare ultra-silențioasă
Eleganță simplă, compactă și universală
Conectivitate prin aplicația Yamaha MyRide
Spațiu de depozitare pentru cască sub șa
Instrumente LCD elegante și ușor de citit
Sistem de pornire fără cheie Smart Key
Iluminare completă cu LED-uri
Caracteristici şi specificaţii tehnice complete
NEO's
Pe lingă faptul că este unul dintre cele mai mari nume în domeniul scuterelor, Yamaha proiectează și construiește vehicule electrice de mulți ani. Nicio altă marcă nu se poate ridica la acest nivel. Așadar, nu este o surpriză faptul că noul NEO's electric este pregătit să deschidă o nouă eră în mobilitatea urbană pentru toată lumea.
Aţi adăugat deja acest articol. Puteţi ajusta cantitatea în coşul de cumpărături.
Produsul a fost adăugat în coş
This item is not compatible with the Yamaha you selected.
There are no required parts.
Informaţii complete despre preţuri
NEO's Milky White
€ 3.090,00
Pret cu TVA 19% inclus
NEO's Midnight Black
€ 3.090,00
Pret cu TVA 19% inclus