NMAX 125
Cu scuterul cu accente sportive elegante NMAX 125, drumul dvs. zilnic în oraş este pe cale să devină mai degrabă o plăcere decât o probă de rezistenţă.
Construiţi-vă propriul vis NMAX 125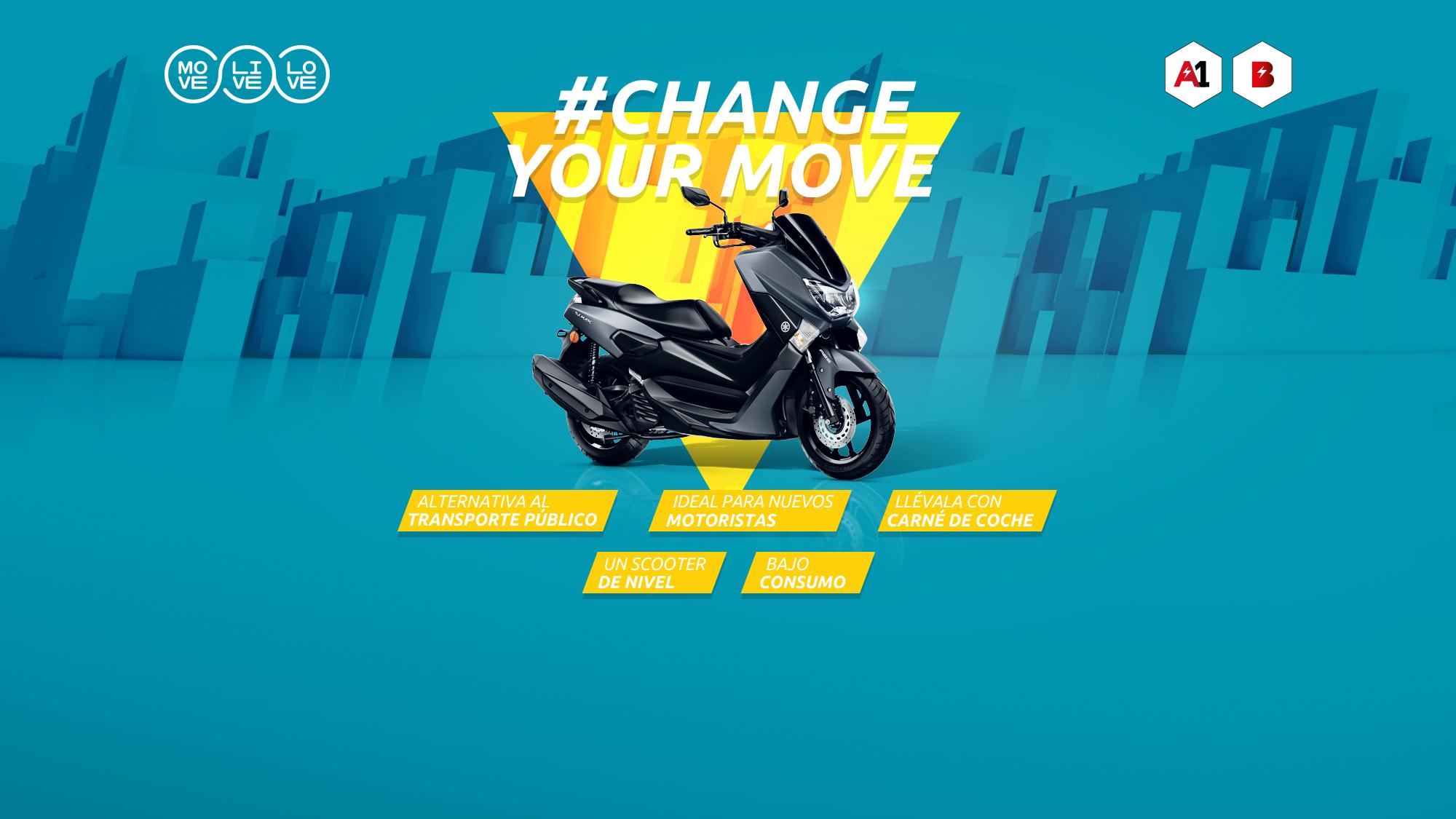 Yamaha NMAX. Inclusiv pentru uzul cotidian
Acest comuter urban este special conceput pentru a oferi o plăcere sporită în timpul pilotării, dublată de performanţe sportive şi o economicitate extraordinară. Carena compactă vă oferă dvs. şi pasagerului agilitatea de care aveţi nevoie pentru a vă strecura pe străzile congestionate, iar cu ajutorul motorului Blue Core puternic în 4 timpi, de 125 cmc, compatibil EU4, NMAX asigură o accelerare mai puternică şi un consum mai redus de combustibil.
Cu aspectul său dinamic şi cu specificaţii la standarde superioare - inclusiv ABS - acest scuter urban sportiv aduce un concept premium în categoria de 125 cmc pentru începători. Yamaha NMAX: un mijloc de transport care vă schimbă viaţa.
Dintr-o privire
Scuter urban de calitate premium pentru începători
EU4-compliant Blue Core engine
Acţionarea variabilă a supapelor asigură o accelerare intensă
Excellent fuel efficiency
Şasiu compact, cu o manevrabilitate sportivă
Stabilitate excelentă şi agilitate facilă
ABS ca dotare standard, cu discuri faţă şi spate cu diametrul de 230 mm
Interior larg, cu spaţiu mare pentru picioare
Spaţiu generos de depozitare a căştii sub şa
Caroserie sportivă şi aerodinamică
Roţi de 13" cu pneu spate cu secţiune de 130
LED-uri şi instrumente LCD
Caracteristici şi specificaţii tehnice complete
Aţi adăugat deja acest articol. Puteţi ajusta cantitatea în coşul de cumpărături.
Produsul a fost adăugat în coş
This item is not compatible with the Yamaha you selected.
There are no required parts.