Sale
Nou
Cutie de bagaje de oraş, de 39 l
Aţi adăugat deja acest articol. Puteţi ajusta cantitatea în coşul de cumpărături.
Piese suplimentare necesare
To mount this part on your NMAX 125 you will need several parts. <br/> Would you also like to add these extra parts to your shopping cart?
Selected by you: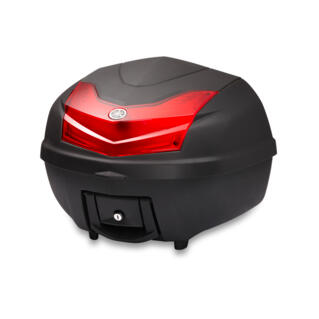 Cutie de bagaje de oraş, de 39 l
52s-f84a8-00-00
€ 196,16
Parts being added
€ 196,16
Continue
Produsul a fost adăugat în coş
This item is not compatible with the Yamaha you selected.
There are no required parts.
Detalii produs

Portbagaj superior de calitate pentru capacitate suplimentară de bagaje/depozitare pe modelul tău Yamaha.

Proiectată exclusiv de Yamaha Motor prin ELM Design Europe
Poate susţine o cască (integrală) sau echipamentele dvs.
Disponibilă sub formă de cutie de culoare negru mat (Matt Black) cu panou de capac într-un număr fix de culori asortate cu unitatea
Atunci când doriţi, puteţi schimba culoarea panoului lateral al capacului conform preferinţelor dvs.
A se folosi împreună cu sacul interior al cutiei de bagaje de 39 l şi pentru suportul pentru susţinerea spatelui pasagerului al cutiei de bagaje de 39 l şi veţi beneficia numai de confort!