Why not turn a chore into a real pleasure?
Controlling the HST with its single lever is easy, so you can adjust speed precisely and gradually in Forward or Reverse, while the rubber track drive delivers great grip and traction.
This high perfomer breaks through even icy, hard-packed snow and has an electrically controlled two-stage chute with a 230° turning radius. So no matter what winter throws at you, throw it right back with the remarkable YT660EDJ.
Dintr-o privire
Powerful Yamaha 4-stroke engine and electric start
Hydrostatic Transmission (HST) - a joy to drive
Powerful 2-stage blower - throws snow 14 metres!
Tough rubber track drive - great grip and traction
Easy control of chute rotation - electric powered
2-step chute - plastic liner reduces snow build-up
Heavy duty steel 2-stage auger - for tough jobs
3-step gas-assisted auger height-adjustment system
Adjustable 'Snow Jaw' scraper
Heavy duty auger gear case - for long service
Handy work light on control bar - a bright idea!
Wide (61cm) snow clearing performance
Caracteristici şi specificaţii tehnice complete
YT660EDJ
Every Yamaha machine, from motorcycle to outboard to snowmobile, is designed and engineered to make your life more relaxing and enjoyable - and in the case of our snow throwers, to turn a chore into a pleasure! For over 30 years, we've been meeting the needs of consumers and professionals by constantly introducing the very latest technologies and innovative features into our line-up.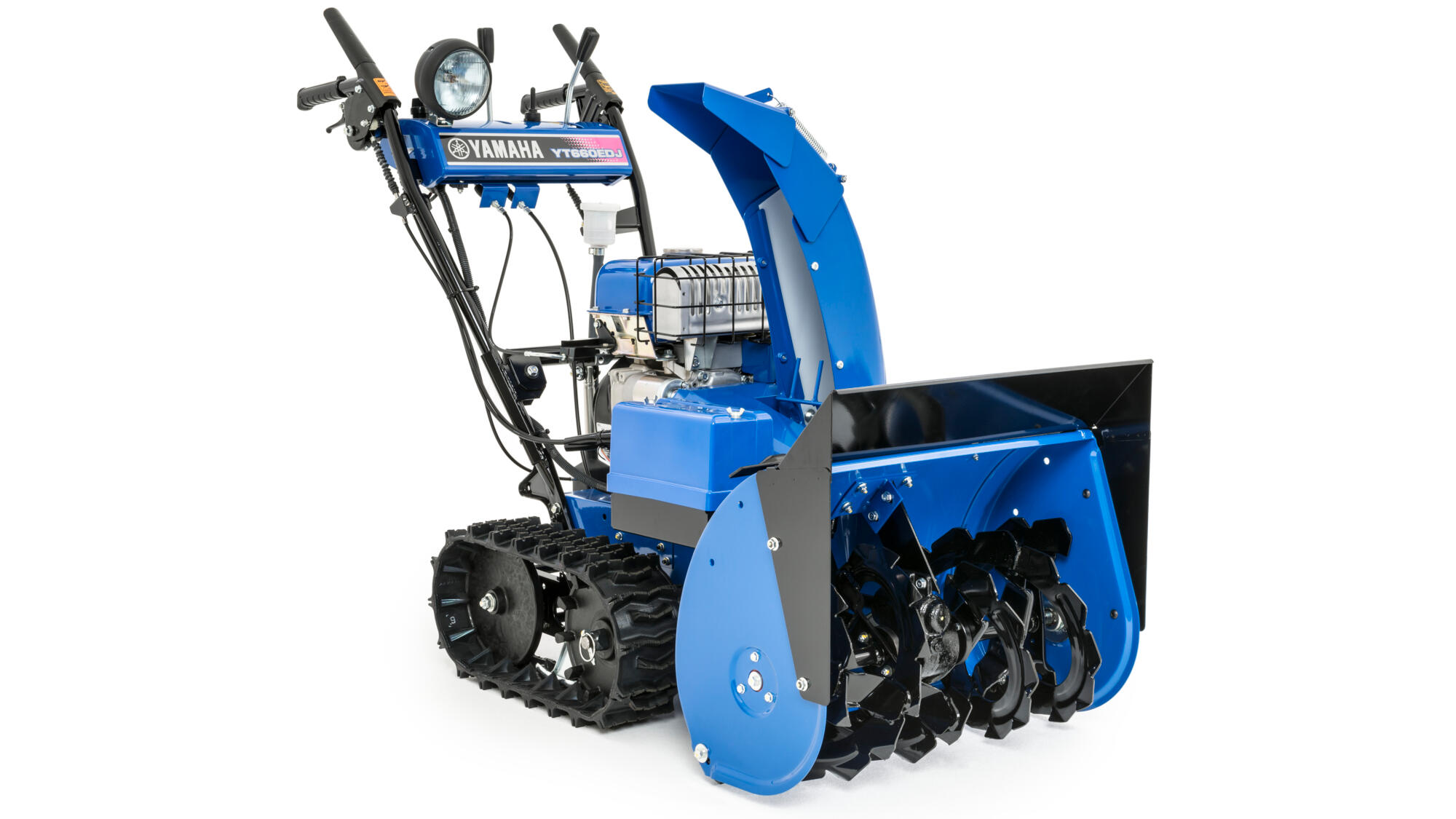 Aţi adăugat deja acest articol. Puteţi ajusta cantitatea în coşul de cumpărături.
Produsul a fost adăugat în coş
This item is not compatible with the Yamaha you selected.
There are no required parts.