Încă un partener incitant pentru drumuri și teren accidentat
Această versiune cu suspensie cuplată a modelului Sidewinder L-TX este echipată cu minunatul nostru motor turbo cu injecție pe combustibil de 998 cmc Genesis® 180, care oferă o putere mare și cuplu la orice altitudine. Ci șenilele de 1,75"/44 mm Camso® BackCountry, suspensia inteligentă, ajustabilă electric și amortizoarele FOX® cu performanțe superioare, oferă confort și control de neegalat.
De asemenea, te vei bucura de multe alte caracteristici: Bare cu cârlige în J, parbriz sport, demaror electric, marșarier și încălzitoare pentru mâini/degetul mare.
Dintr-o privire
Ghidon cu cârlige în J și înălțător pentru control sigur
Lux! Încălzitoare pentru mâini și degetele mari
Pornire electrică și marșarier ce pot fi acționate convenabil printr-un buton
Indicatoare digitale duble și parbriz elegant, jos
Motor Genesis® 180 de 998 cmc, în 4 timpi și 3 cilindri
Sistem turbo unic impresionant de la Yamaha
Schemă de culori extremă și grafică LE aspectuoasă
Cuplu masiv în partea inferioară pentru control în zăpadă adâncă
Pinioane conducătoare extrovertite pentru o bună aderență
Schiuri Yamaha Tuner din generația a 3-a - pentru o precizie excelentă
Suspensie față SRV - amortizoare FOX 1.5 ZERO iQS
Spate - amortizoare FOX® Alu HP Gas 1.5 și 2.0 ZERO iQS
Caracteristici şi specificaţii tehnice complete
Sidewinder L-TX GT 137
Plimbările pe drumuri neumblate sau prin zăpadă proaspătă oferă unele dintre senzațiile minunate ale vieții – creând momente emoționante care rezistă în memorie. Bucură-te de snowmobilele noastre. Fiecare dintre acestea este conceput și echipat pentru a asigura o manevrabilitate supremă, performanță, confort, economie și fiabilitate.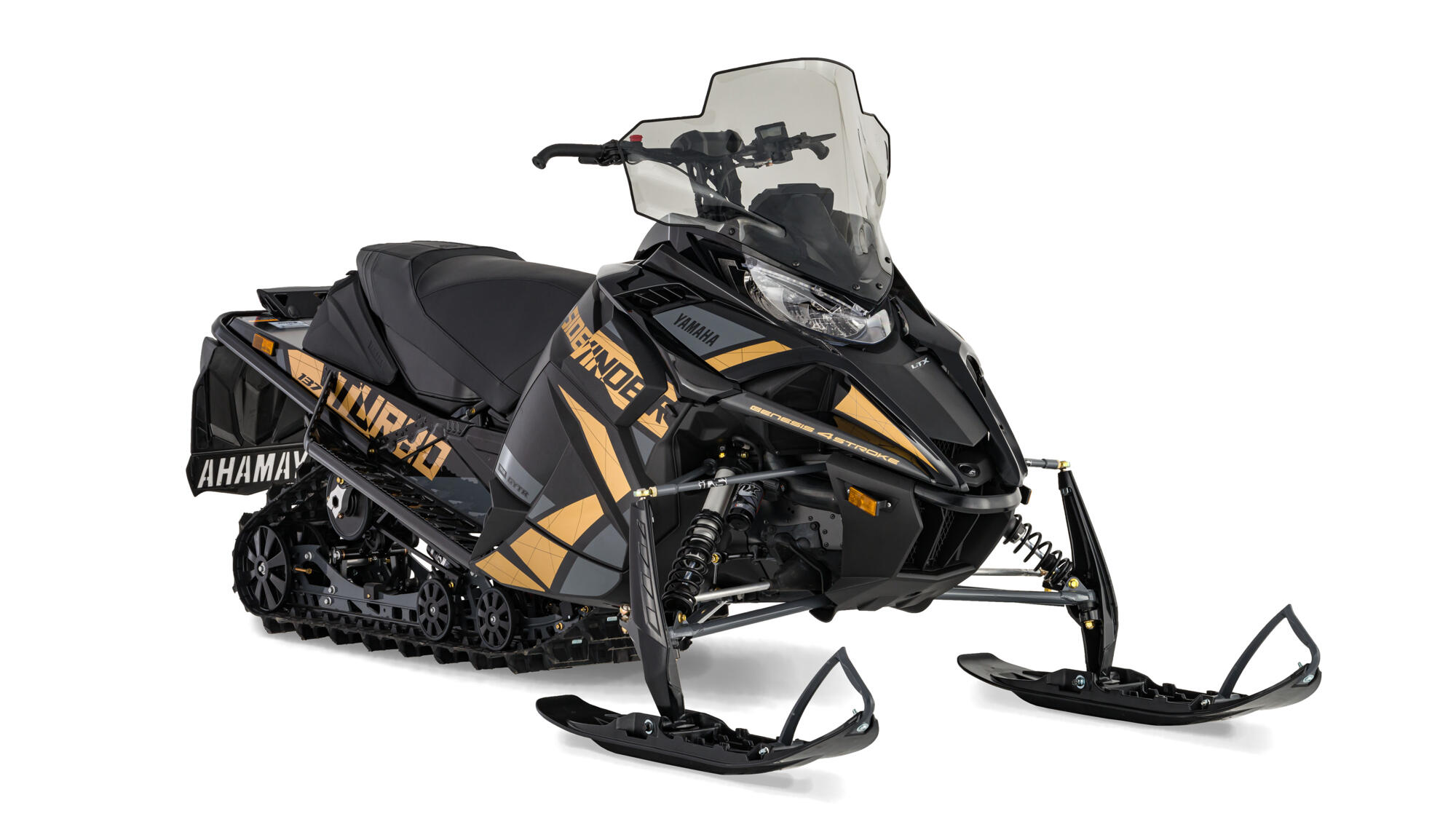 Aţi adăugat deja acest articol. Puteţi ajusta cantitatea în coşul de cumpărături.
Produsul a fost adăugat în coş
This item is not compatible with the Yamaha you selected.
There are no required parts.