Let the Viper strike - and escape the trails!
At our Viper's heart is the powerful and responsive Genesis 4-stroke engine, cocooned in a light, strong chassis. Poise and agility is assured by the asymetric crossover suspension up front - which makes sure the new wide floatation Yamaha Mountain skis go smoothly where they're pointed - while its phenomenal grip on the snow is down to the rear suspension, with its new 146 uncoupled skid wrapped in an aggressive crossover track.
So let the Viper strike now - and enjoy the snow out there!
Dintr-o privire
Motor Genesis® în 4 timpi, 1049 cmc, cu randament mare
Sistem de injecție de combustibil recalibrat, extrem de eficient
Design de suspensie față testat, cu ax SRV-M
Schiuri Yamaha Mountain late
NEW 146 uncoupled torsion rear suspension
Pinioane conducătoare extrovertite pentru o bună aderență
NEW Gen 2 body design
NEW Stealth handlebar layout
Pornire electrică și marșarier ce pot fi acționate convenabil printr-un buton
Afișaj indicator digital dublu
Șenile Camso® Peak cu butuci de 2,25"/57 mm
Caracteristici şi specificaţii tehnice complete
SRViper X-TX LE 146
Being out on the trails or powder is one of life's great feelings – creating emotional moments to last long in the memory. So enjoy our snowmobiles. Each one is designed and equipped to deliver supreme handling, performance, comfort, economy and reliability.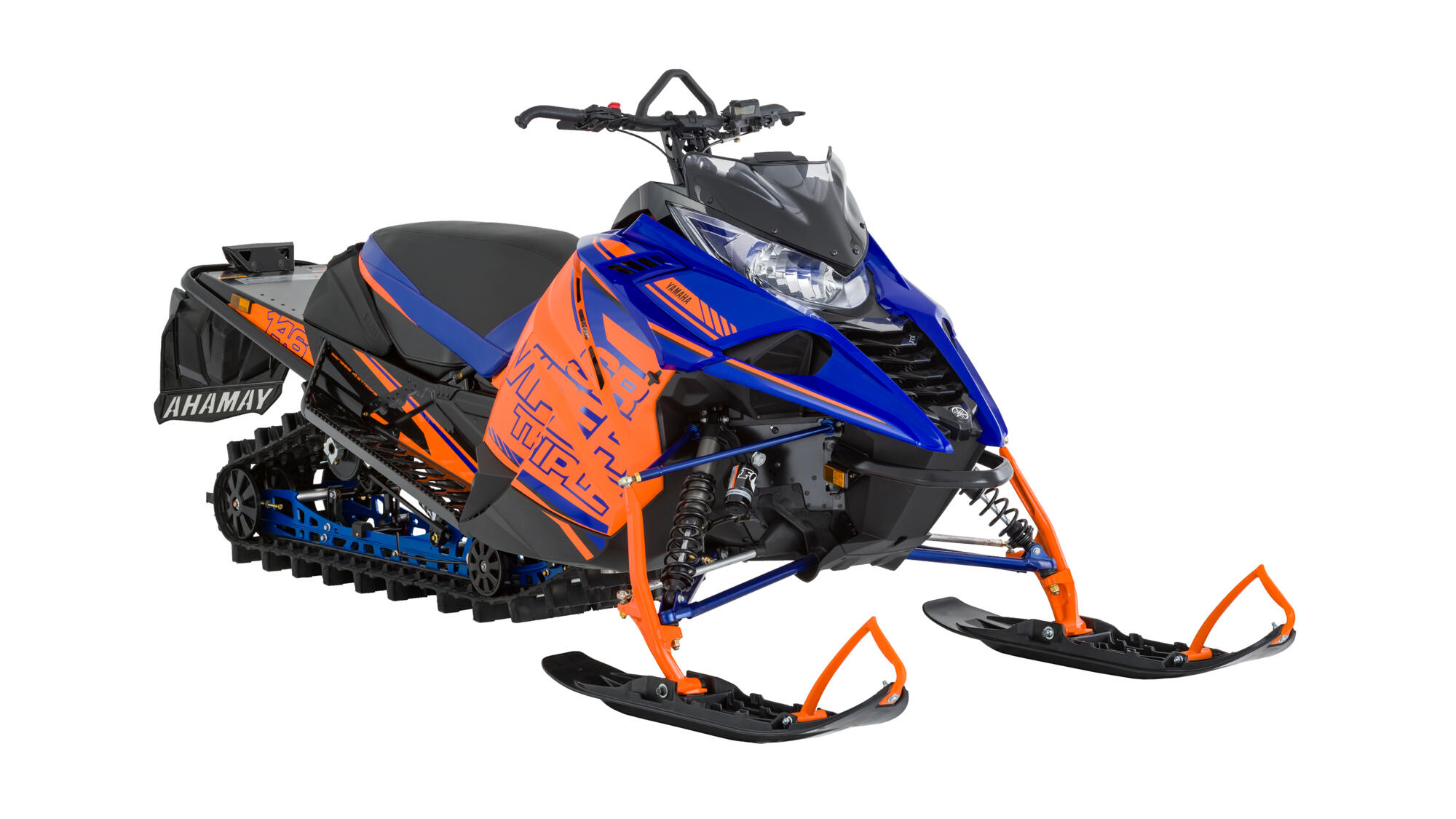 Aţi adăugat deja acest articol. Puteţi ajusta cantitatea în coşul de cumpărături.
Produsul a fost adăugat în coş
This item is not compatible with the Yamaha you selected.
There are no required parts.