The game-changer.
In this remarkable snowmobile, the cutting-edge design of the suspension and track systems, developed over many hundreds of testing hours, is perfectly matched to its innovative, exciting and free-revving power unit, to deliver a genuinely unprecedented mountain climbing and deep snow experience.
Of course, as with any model in the Yamaha line-up, the world knows that equal amounts of care and attention to detail will have been devoted to the precision of the steering, the comfort of the seating and the practical facilities - not to mention luxuries - that play such a key part in the riding experience.
Dintr-o privire
Noul model de 794 cmc, în 2 timpi, cu EFI în două trepte și CDI digital
Noul sistem de suspensie Mountain
Carcasă de lanț rulat în poziție joasă și tunel cu greutate redusă
Pachet de amortizoare spate Fox 1.5 Zero QS3 cu blocare
Amortizoare frontale reglabile Fox 1.5 Zero QS3 premium
Șenile Camso Power Claw 154" - pentru putere și tracțiune
Suspensie față SRV-M ușoară de 36 mm
Șasiu ușor, din aluminiu, specific modelelor Mountain
Schiuri Yamaha Mountain late, stabile, cu o singură chilă
Marșarier electronic cu buton și pornire electrică
Ghidon și încălzitoare pentru degetele mari reglabile
Indicatoare digitale elegante, cu funcții de comandă pe ghidon
Caracteristici şi specificaţii tehnice complete
Mountain Max LE 154 ES
Being out on the trail or in the powder, for work or play, is one of life's great feelings - creating emotional moments to linger long in the memory - so enjoy our snowmobiles. Each one is designed to deliver world-beating performance, unmatched handling and supreme comfort - with economy and reliability.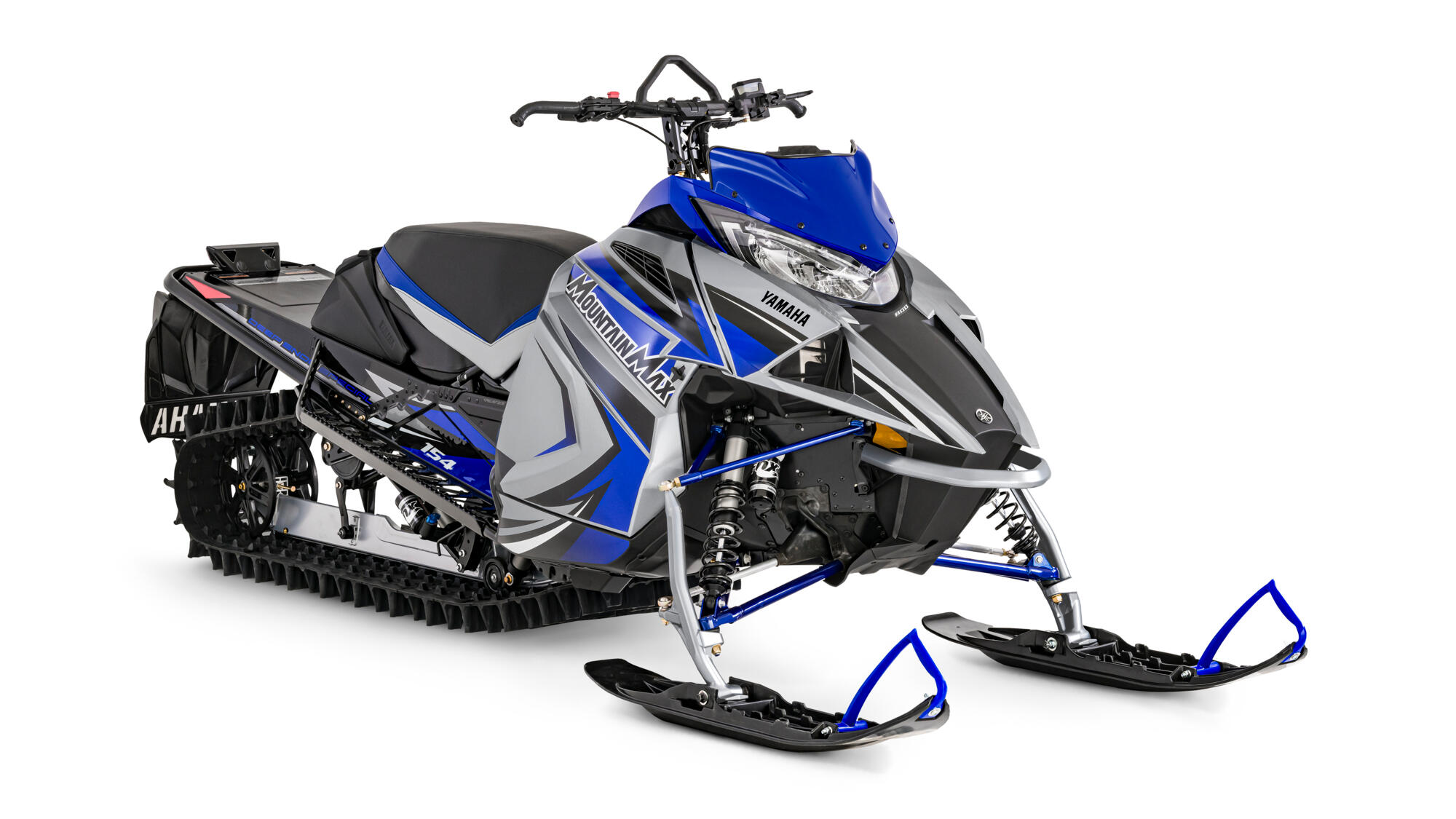 Aţi adăugat deja acest articol. Puteţi ajusta cantitatea în coşul de cumpărături.
Produsul a fost adăugat în coş
This item is not compatible with the Yamaha you selected.
There are no required parts.