Ultimate touring power.
This long-track Sidewinder features 146 Dual Load suspension, shod with an exclusive-to-Europe 1.6"/41 mm Camso® Cobra track. With its premium FOX® shock package and Yamaha Mountain skis it offers the perfect GT configuration of awesome power and torque delivery at any altitude, matched with supreme handling.
Other great features? Of course! As you might expect from such a class-leading sled, the joy of effortless riding with the unique EPS system is complemented by luxuries like heated seats & hand/thumb warmers, push-button start & reverse, a protective, high windshield and an impressive baggage capacity - perfect for touring.
Dintr-o privire
Yamaha's unique Electric Power Steering (EPS)
Genesis® 180 engine - 4-stroke 3-cylinder 998cc
Sistem turbo unic de la Yamaha
Suspensie față cu ax SRV și amortizor FOX® QS3
Dual-Load 146 coupled rear suspension
Massive storage space with tunnel trunk and side cases
Schemă de culori sofisticată și grafică GT care iese în evidență
Scaune încălzite pentru șofer și pasager, foarte confortabile
Ghidon Stealth și frâne Hayes Racing
Pornire electrică și marșarier ce pot fi acționate convenabil printr-un buton
Două prize de 12 V pentru accesorii și viziere încălzite
Control prindere cu comutator dublu pentru încălzitoarele de mâini și degete
Caracteristici şi specificaţii tehnice complete
Sidewinder S-TX GT EPS
Being out on the trail or in the powder, for work or play, is one of life's great feelings - creating emotional moments to linger long in the memory - so enjoy our snowmobiles. Each one is designed to deliver world-beating performance, unmatched handling and supreme comfort - with economy and reliability.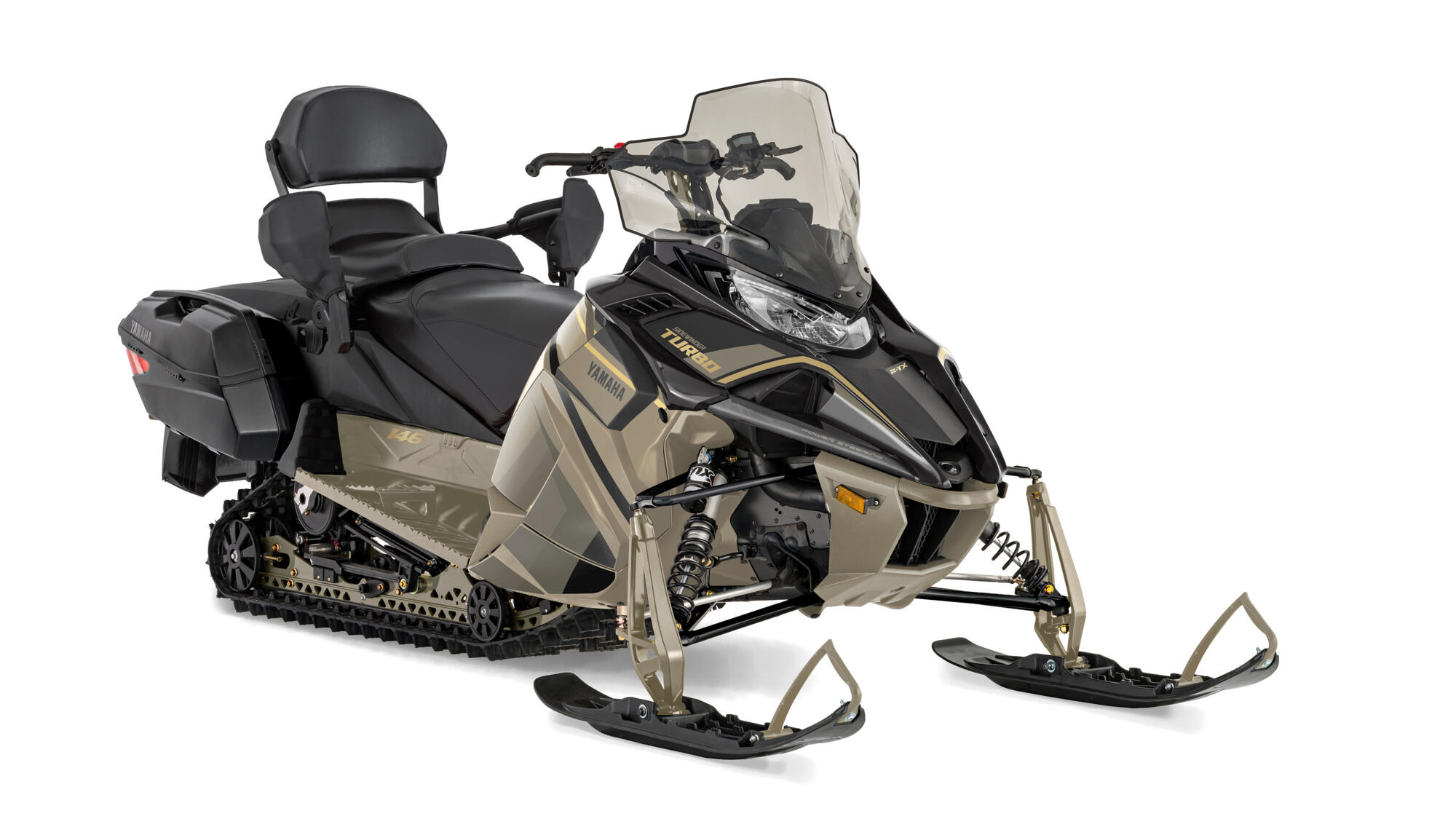 Aţi adăugat deja acest articol. Puteţi ajusta cantitatea în coşul de cumpărături.
Produsul a fost adăugat în coş
Produsul nu este compatibil
Nu exista piese necesare