Mid-size. Max-fun!
At its heart is an industry first - a fuel-injected 397cc 2-stroke power unit, punching out smooth horsepower - with impressive amounts of trail-busting torque. In fact, performance that's perfectly matched to the cutting-edge design of the chassis, suspension, track and skis.
Mid-size it may be, but the on-board luxury and comfort are full-size! Practical too, with electric starting and push-button electronic reverse, adjustable hand and thumb warmers and clear, stylish digital gauges to keep you up to speed. All in all, the SXVenom is a mighty impressive machine.
Dintr-o privire
Noul motor de 397 cmc, în 2 timpi, cu un singur cilindru, cu EFI
Noul snowmobil la scară 7/8 – un vehicul multifuncțional excepțional
Șasiu nou, ultra-ușor, pentru agilitate supremă
Sistem de suspensie spate cu amortizoare duble cu două tuburi
Suspensie față SRV ușoară de 38 mm
Șenile Camso Hacksaw de 121 x 14 - pentru putere și tracțiune
Schiuri de pistă noi Yamaha STRYKE, cu o singură chilă
Trepte zimțate (perforate) pentru aderență excelentă
Marșarier electronic cu buton și pornire electrică
Șa confortabilă de traseu pentru zile lungi în aer liber
Ghidon și încălzitoare pentru degetele mari reglabile
Indicatoare digitale elegante și parbriz jos și elegant
Caracteristici şi specificaţii tehnice complete
SXVenom
Being out on the trail or in the powder, for work or play, is one of life's great feelings - creating emotional moments to linger long in the memory - so enjoy our snowmobiles. Each one is designed to deliver world-beating performance, unmatched handling and supreme comfort - with economy and reliability.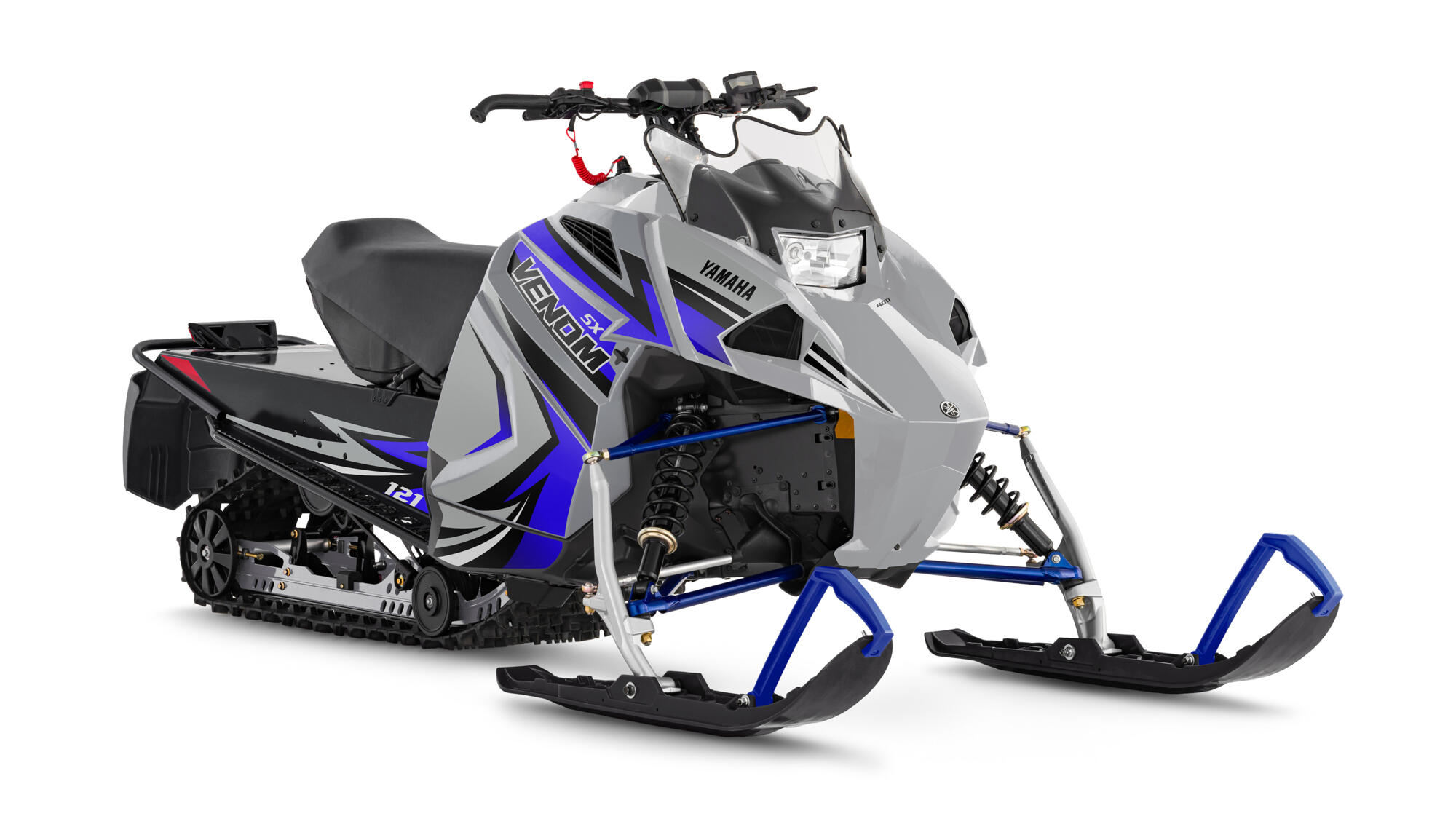 Aţi adăugat deja acest articol. Puteţi ajusta cantitatea în coşul de cumpărături.
Produsul a fost adăugat în coş
This item is not compatible with the Yamaha you selected.
There are no required parts.