Noul nostru 800. Și mai multă putere oriunde ai merge!
Ca și modele Transporter înrudite, oferă flotabilitate superioară și acțiune superbă a șenilelor - oricând, oriunde. Șaua în stil Mountain permite libertate de mișcare și confort real, astfel încât este o plăcere autentică să ieși pe traseu și să cucerești sălbăticia, bucurându-te de performanțele excelente în zăpadă adâncă și pe trasee.
Șasiul agil și robust și o capacitate excelentă de transport fac acest vehicul ideal pentru profesioniștii cu sarcini dificile de îndeplinit sau pentru recreere pură. În timpul călătoriilor lungi, suspensia cu amortizare dublă absoarbe denivelările pentru o călătorie lină, iar parbrizul înalt și lat oferă confort în condiții dificile.
Dintr-o privire
Noul motor de 794 cmc, în 2 timpi, ușor și fiabil
Injecție de combustibil în doi pași pentru putere și economie
Suspensie cu amortizare dublă, cu bare rabatabile blocabile
Suspensie față SRV de 38 "- pentru manevrare precisă
Șenile Camso® Power Claw de 154" lungi și puternice
Schiuri Yamaha Mountain - late și stabile în zăpadă adâncă
Sistem de direcție Mountain înalt și șa confortabilă
Pornire electrică și marșarier ce pot fi acționate convenabil printr-un buton
Indicator elegant, multifuncțional, cu afișaje clare
Rezervor de combustibil de mare capacitate (52 L) pentru zile lungi de lucru
Punte mare, puternică pentru încărcătură și cadru robust de transport
Parbriz mare de protecție, cu oglinzi integrate
Caracteristici şi specificaţii tehnice complete
Transporter 800
Plimbările pe drumuri neumblate sau prin zăpadă proaspătă oferă unele dintre senzațiile minunate ale vieții, chiar și atunci când lucrezi. Bucură-te de snowmobilele noastre. Fiecare dintre acestea este conceput și echipat pentru a asigura o manevrabilitate supremă, performanță, confort, economie și fiabilitate.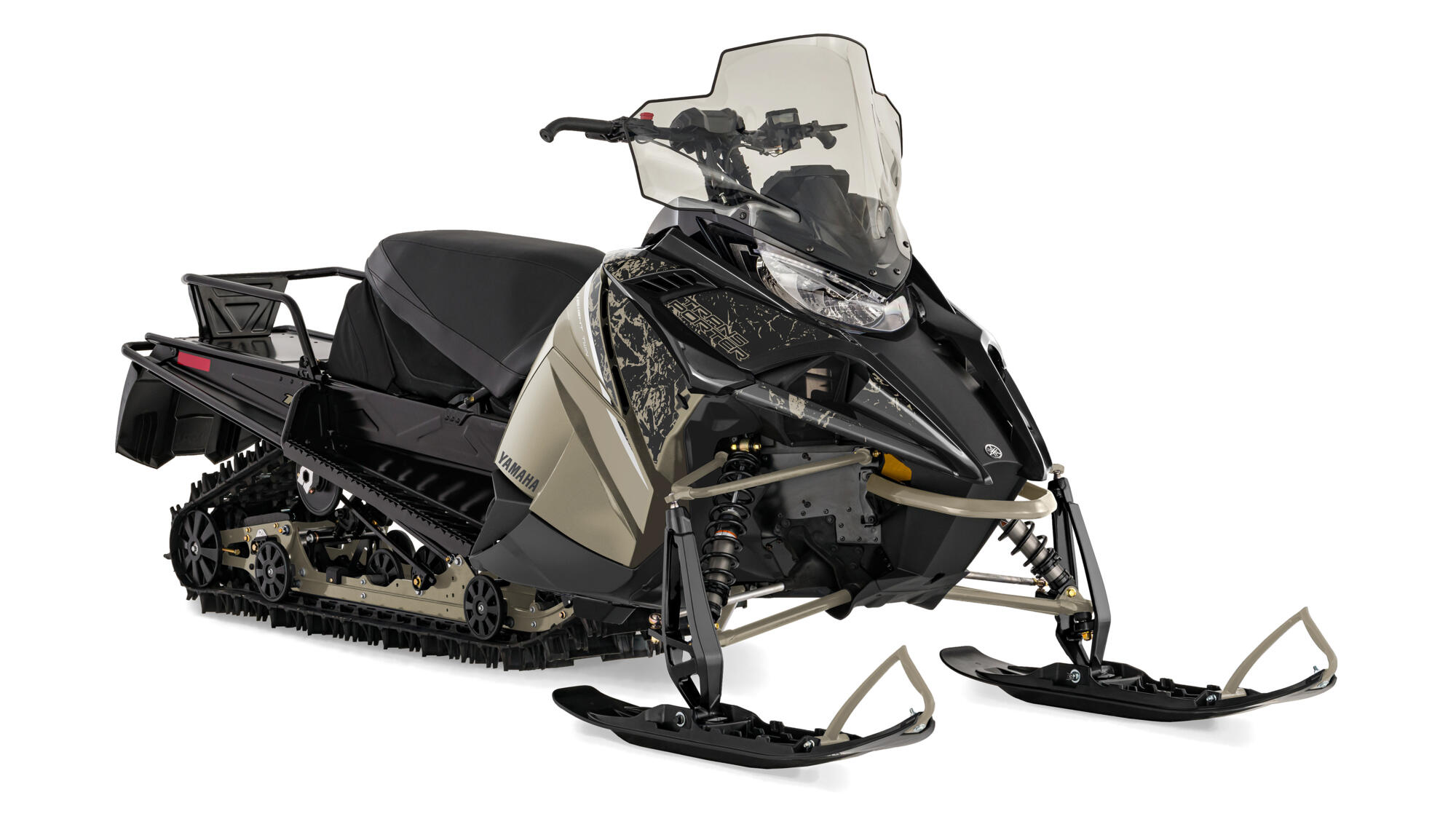 Aţi adăugat deja acest articol. Puteţi ajusta cantitatea în coşul de cumpărături.
Produsul a fost adăugat în coş
This item is not compatible with the Yamaha you selected.
There are no required parts.