Sale
Nou
Husă de depozitare pentru seria FX Cruiser
Aţi adăugat deja acest articol. Puteţi ajusta cantitatea în coşul de cumpărături.
Piese opţionale
Multiple optional parts are available to help you mount this part on your FX Cruiser HO. Do your want to add these optional parts to your shopping cart?
Selected optional parts: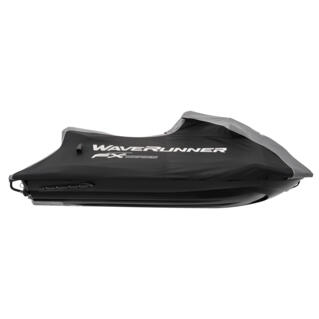 Husă de depozitare pentru seria FX Cruiser
mwv-cvrcr-ch-19
€ 371,17
Optional parts which will be added
€ 371,17
Continue
Produsul a fost adăugat în coş
This item is not compatible with the Yamaha you selected.
There are no required parts.
Detalii produs

Păstrează-ți investiția în stare optimă și protejeaz-o de intemperii. Acest capac oferă protecție de top împotriva decolorării și a intemperiilor. Este echipat cu sistemul de tractare Vacu-Hold fără curea, eliminând tălăzuirea și oscilațiile. Prin urmare, capacul este conform cu forma modelului WaveRunner. În plus, sistemul de strângere cu clichet din oțel inox EZ Release Dual 304 este pretensionat și este pregătit se fixeze cu o instalare ușoară.

Rezistență superioară la lumină ultra-violet
Fabricată din material SurLast® de înaltă performanță, extrem de durabil
Neabrazivă, impermeabilă, rezistentă la UV, mucegai și putrezire
Negru/cărbune