Vehiculul multifuncțional elegant.
Motorul remarcabil de 1.812 cmc, cu pompă de combustibil de înaltă presiune și sistem de control electronic inteligent al accelerației, garantează performanțe uniforme, puternice și eficiente. Coca elegantă, combinată cu sistemul remarcabil RiDE®, promite cea mai confortabilă și stabilă manevrabilitate de care ai avut parte vreodată.
Modelul FX HO este un adevărat vehicul multifuncțional, cu caracteristici precum modul No Wake și Cruise Assist, șa luxoasă pentru trei persoane, o platformă mare, stabilă pentru înot, o treaptă de reîmbarcare foarte adâncă, mânere duble de prindere, spațiu de depozitare suficient, care garantează o experiență optimă pe cont propriu, alături de partener, familie și prieteni.
Dintr-o privire
Ecran tactil LCD color, de mari dimensiuni, de 5"
Capacitate de sincronizare a smartphone-ului
Chartplotter echipat cu GPS
Torpedo ușor accesibil
Placă de imersie nouă și poziție actualizată a flotorului de sprijin
Îmbunătățire a ergonomiei și a operării cutiei de distribuție
Motor de 1812 cmc, cu randament mare
Cea mai lungă și mai confortabilă cocă din gamă
Sistem de direcţie unic, cu reglare a înclinării în 4 paşi
Sistem RiDE revoluționar
Caracteristici şi specificaţii tehnice complete
FX HO
Indiferent dacă este vorba de relaxare turistică sau de senzații sportive, uimitorul FX HO oferă pur și simplu totul. Ești în căutarea unui model WaverRunner conceput pentru a maximiza plăcerea de a pilota? Vei iubi această ambarcațiune, indiferent dacă pilotezi singur sau alături de familie ori prieteni!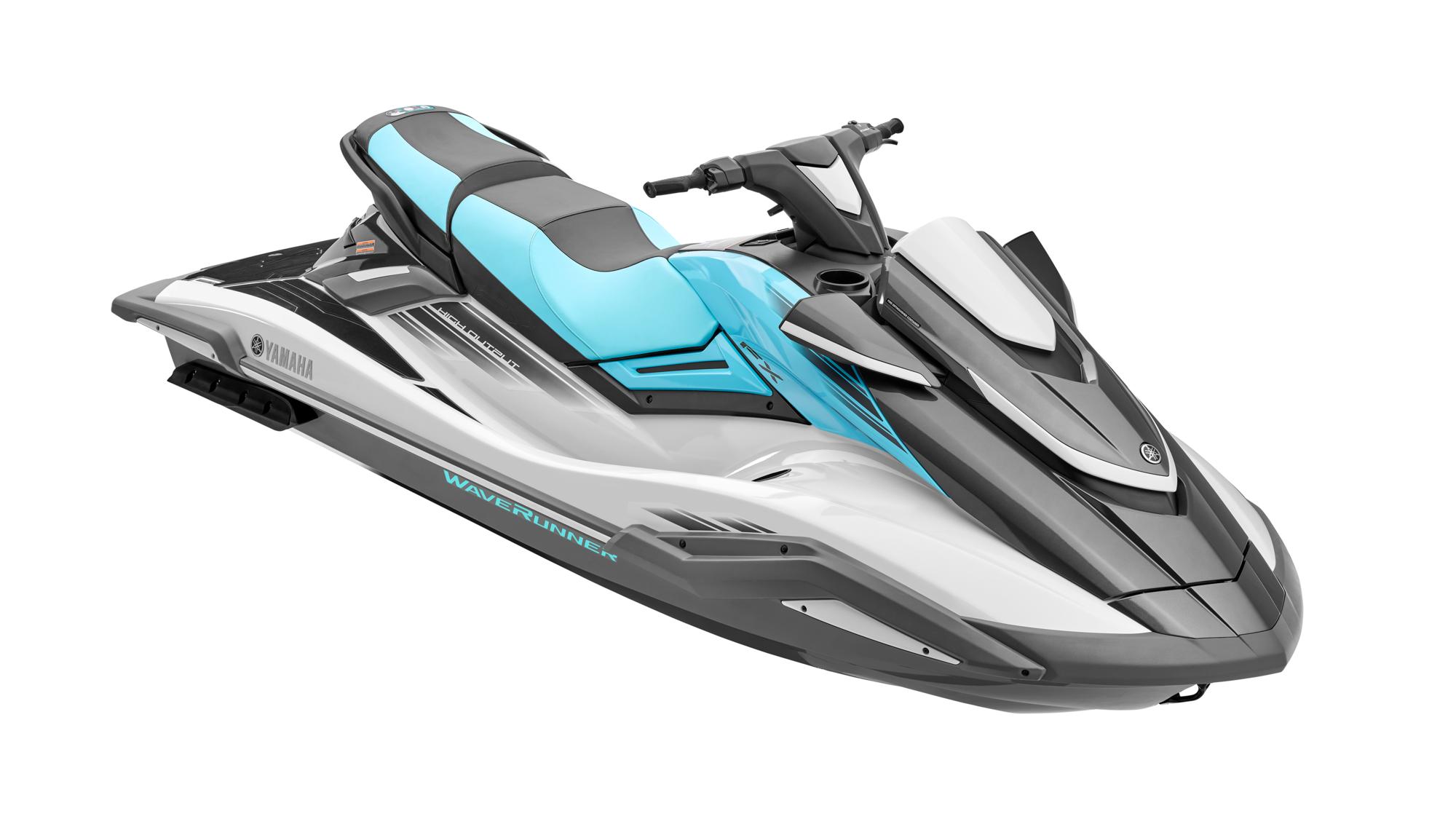 Aţi adăugat deja acest articol. Puteţi ajusta cantitatea în coşul de cumpărături.
Produsul a fost adăugat în coş
This item is not compatible with the Yamaha you selected.
There are no required parts.