Putere de manevrare ușoară.
Pe lângă o versiune cu randament ridicat a motorului nostru TR-1®, noul VX are, de asemenea, o șa îngustă și praguri late, adânci, pentru manevrabilitate mai ușoară, plus tehnologia noastră revoluționară de control RiDE®. Acest sistem intuitiv și ușor de utilizat oferă chiar și piloților mai puțin experimentați un nivel de încredere imediat.
Acest model recent WaveRunner VX, cu noul design elegant al punții, culorile și grafica atractive, oferă un pachet imbatabil de performanță incitantă, ultra-capabilă și plăcută pe apă – de fapt, calitate de top. Încearcă-l și vei vedea că nicio altă ambarcațiune nu poate oferi același lucru.
Dintr-o privire
Poziție nouă, excelentă de condus ergonomic
Stil, culori și grafică noi și aventuroase
Sistem revoluţionar RiDE pentru un control intuitiv
Motor TR-1 puternic, de mare randament, cu 3 cilindri, de 1.049 cm³
Reîmbarcare ușoară cu platformă extinsă
Spațiu de depozitare imens și practic – capacitate de 114 l
Torpedou și spațiu de depozitare separat pentru telefon, de mari dimensiuni, etanșe
Praguri comode, cu auto-drenare
Marşarier electronic cu sistem de control al tracţiunii
Două oglinzi mari, utile la tractare
Caracteristici şi specificaţii tehnice complete
VX
Distracție de croazieră, performanță incitantă, design și confort și o mulțime de caracteristici noi – toate garantează poziția noului VX printre cele mai populare modele WaveRunner. Bineînțeles, complet echipat cu flexibilitatea multifuncțională și calitatea pentru care este renumită gama VX.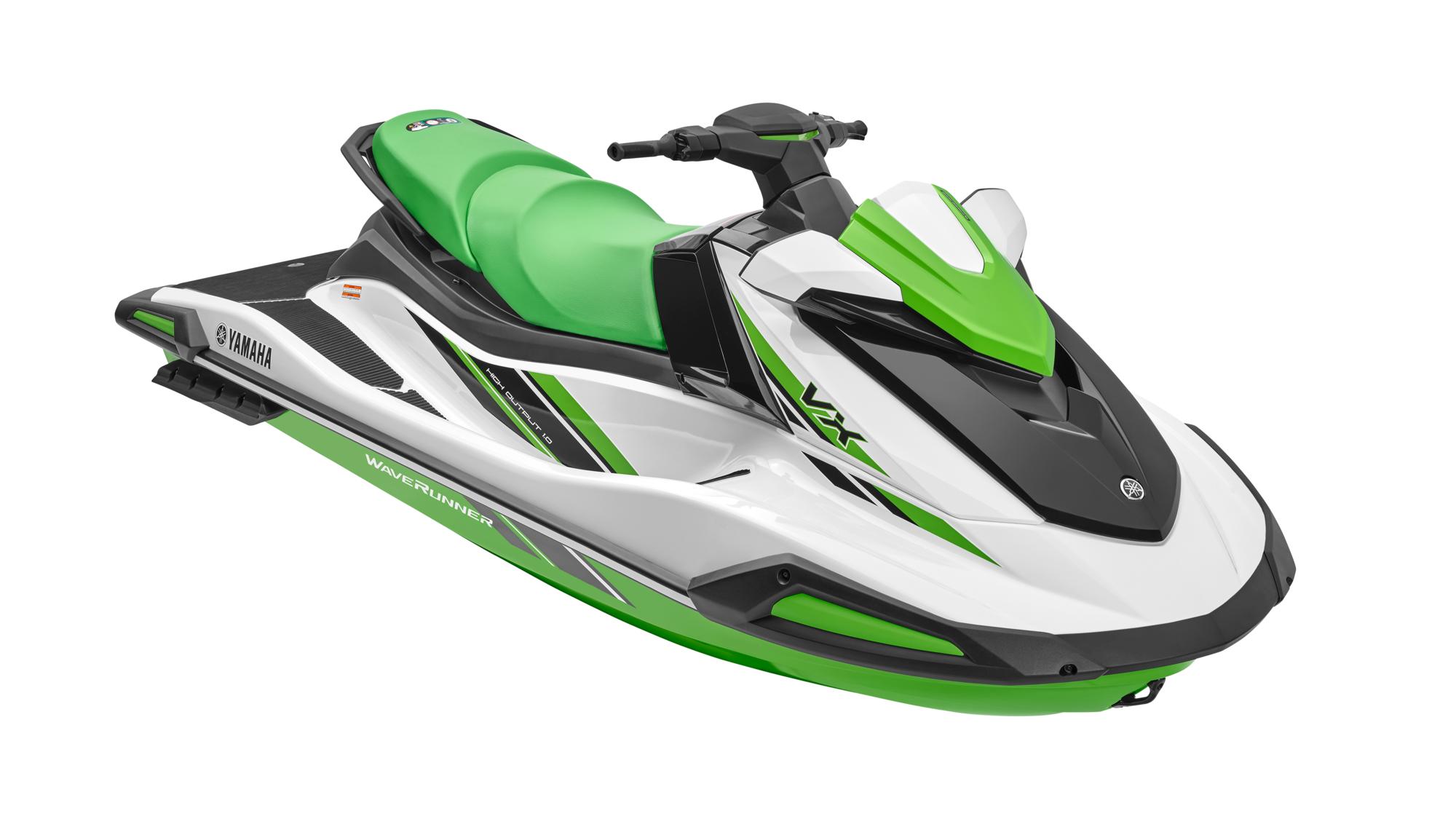 Aţi adăugat deja acest articol. Puteţi ajusta cantitatea în coşul de cumpărături.
Produsul a fost adăugat în coş
This item is not compatible with the Yamaha you selected.
There are no required parts.