Uimitorul EXR – și mai rapid, și mai incitant
Este o ambarcațiune puternică, cu alură sportivă, dar versatilă și ușor de manevrat. Unul dintre principalele sale avantaje este coca extrem de ușoară din NanoXcel2, care adaugă un plus de manevrabilitate, dar și tehnologia inovatoare RiDE™ și sistemul de comandă intuitiv și ușor de utilizat, care a revoluționat deja modul în care posesorii de modele premium își pilotează ambarcațiunile.
Deși este un model accesibil, modelul EXR face parte din familia Yamaha – o demonstrează inovațiile tehnice, proiectarea fără egal și fiabilitatea maximă.
Dintr-o privire
Vitezometru/turometru + nivel de combustibil şi ore de funcţionare
Torpedou şi spaţiu de depozitare la prova şi sub scaune
Capacitate mare a rezervorului, de 50 l - pentru ca distracţia să dureze mai mult
Mâner convenabil şi confortabil pentru platforma exterioară
Cârlig de remorcare puternic pentru schi nautic, waterboarding şi jucării
Sistemul revoluţionar RiDE™ - control intuitiv
Motor Yamaha TR-1 HO puternic - 3 cilindri şi 1049 cmc
Ecran LED multifuncțional clar și informativ
Culori elegante şi grafică modernă atractivă
Cocă şi punte NanoXcel 2 uşoare dar ultra-puternice
Caracteristici şi specificaţii tehnice complete
EXR
Modelul WaveRunner se bucură astăzi de o reputație de lider la nivel mondial în ceea ce privește fiabilitatea și performanțele, dobândită pe parcursul mai multor ani – iar noi am fost întotdeauna pionieri în dezvoltarea tehnologiei eficiente pentru motoarele în 4 timpi. Rezultatul? Nu există nicio altă ambarcațiune care să aibă performanțe apropiate de cele înregistrate de modelele noastre.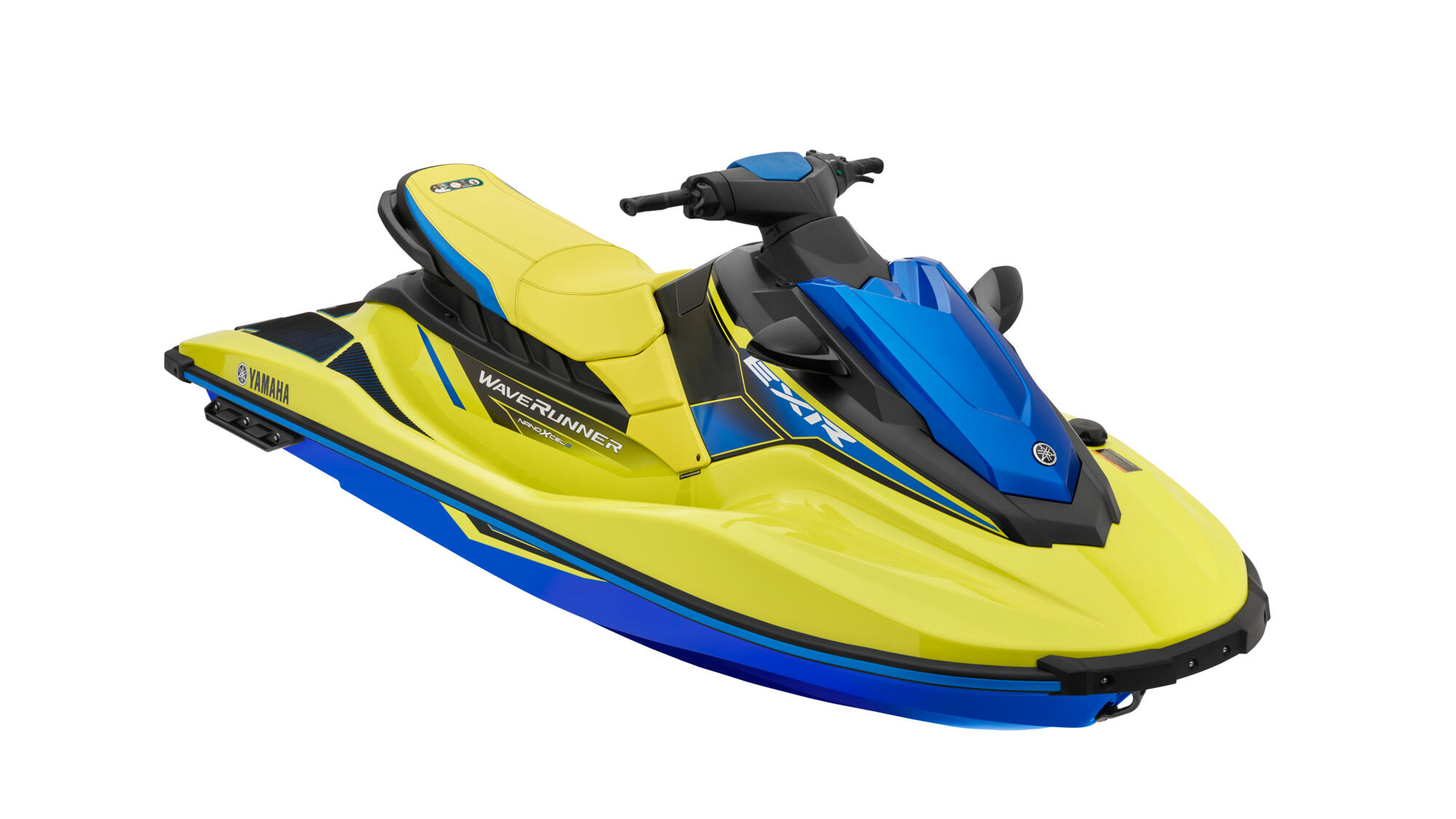 Aţi adăugat deja acest articol. Puteţi ajusta cantitatea în coşul de cumpărături.
Produsul a fost adăugat în coş
This item is not compatible with the Yamaha you selected.
There are no required parts.