Sale
New
Heated Grips Connector Cable
You have already added this item. You can adjust the quantity in your shopping cart.
Additional parts required
To mount this part on your TRACER 7 GT you will need several parts. <br/> Would you also like to add these extra parts to your shopping cart?
Selected by you: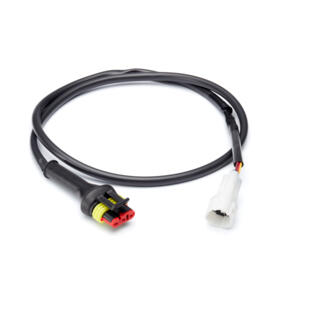 Heated Grips Connector Cable
bc6-h253l-00-00
Parts being added
Continue
The product has been added to your cart
This item is not compatible with the selected Yamaha model.
No additional parts are required.
{ "SOMETHING_WENT_WRONG": "Something went wrong. Please try again.", "Submit": "Submit", "EMAIL": "Email", "YME_ERROR": "Error", "YME_NOTIFY_ME_WHEN_I_CAN_BUY_IT": "Please send me updates about this product and/or its availability.", "YME_WE_WILL_EXCLUDE_YOUR_EMAIL_IN_3_MONTHS": "Your Email will be excluded from the list in 3 months if the selected product variant is still out of stock.", "YME_YOUR_EMAIL_IS_SAVED": "Your Email is saved", "YME_THANK_YOU_WE_WILL_INFORM_YOU": "Thank you! We will inform you when this item is available for purchase.", "YME_EMAIL_FORMAT_IS_NOT_VALID": "The Email format is incorrect" }
Product Details

Cable to be used to easily connect your grip heater
Features

Connector cable to plug the grip heater direct to your unit
Easy installation
Seamlessly fits your Yamaha