Xenter 125
What price would you put on an hour of your time? It's our most precious commodity. Yet every day we seem to waste a great deal of time commuting to work or college.
Build your dream Xenter 125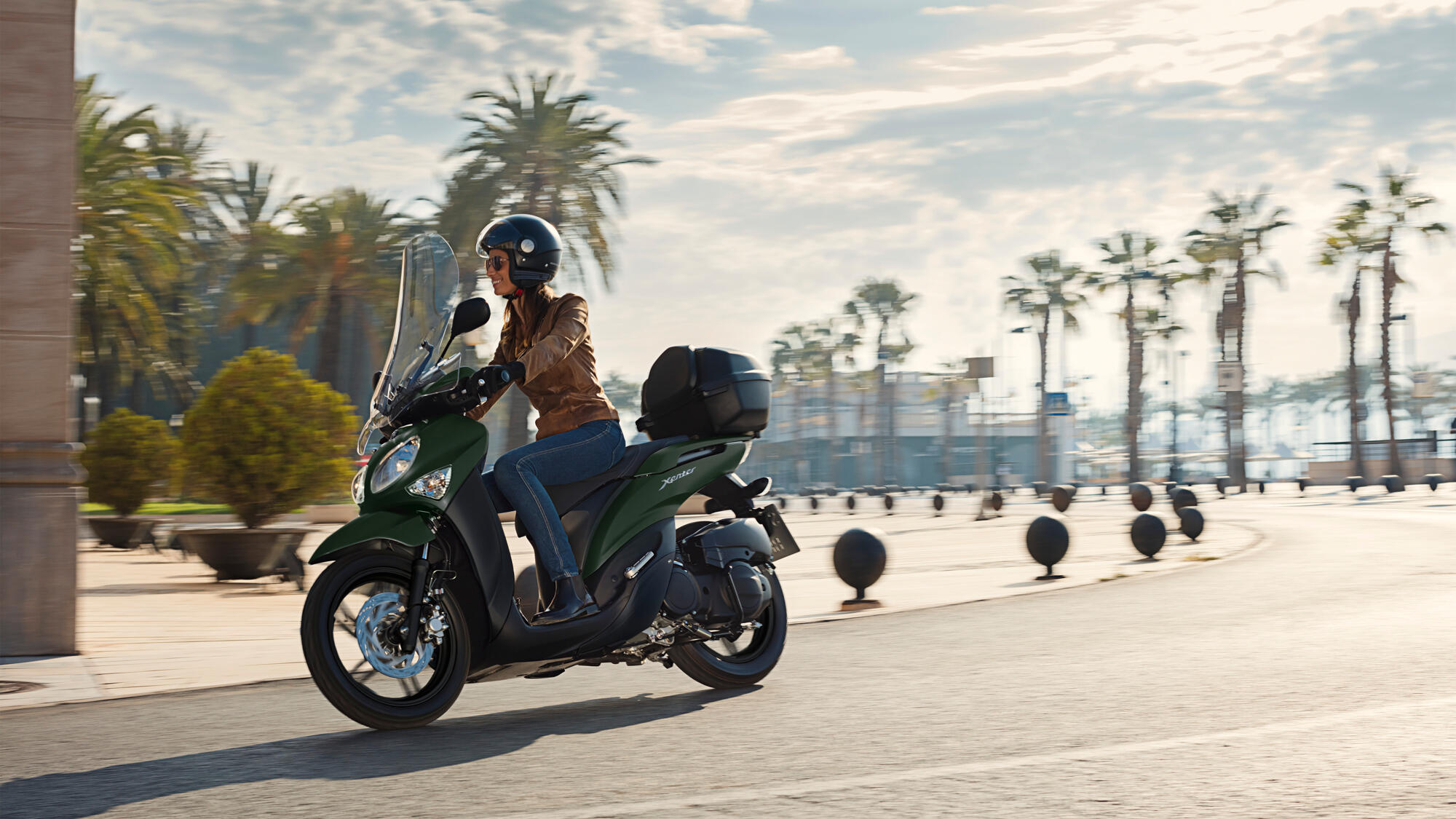 The beauty of getting there early
So take a minute to look at how the Xenter 125 can transform every journey and enable you to squeeze even more time out of each day. And we think you'll be pleasantly surprised how this stylish high-wheel scooter will change your life for the better.
With its lively and economical 125cc 4-stroke EU4-compliant engine and natural riding position, the sophisticated Xenter 125 is designed to get you through the traffic with minimum fuss. So make yourself some time. And experience the beauty of getting there early!
At a glance
Sleek and fashionable high-wheel urban commuter
Comfortable stitched seat with high-grip cover
Dual headlights and LED taillight
Economical EU4-compliant 125cc 4-stroke engine
Lightweight alloy 16-inch 5-spoke wheels
Advanced Monocross rear suspension
Smooth-action telescopic front forks
Unified Braking System
267mm front disc brake and 150mm rear drum brake
Comfortable and ultra-spacious flat footboard
Sophisticated full LCD instruments
Generous storage space with upgraded finish
Full Features & Techspecs