Level up.
Many factors have played a part in making the VX models our most sought-after watercraft, but it is their true versatility that has won such a loyal following, with an impressive performance repertoire that can take you from the adrenaline-pumping excitement of water sports to the relaxing world of waterway cruising.
The latest VX Cruiser HO really is the stand-out premium watercraft in this segment, delivering a potent blend of high-performance excitement, precision handling, riding comfort and outright style. Now with a lightweight NanoXcel2® deck, the VX Cruiser HO is a sure bet for the ultimate cruising experience.
At a glance
Easy-access multi-function 4.3" colour display
Excellent new ergonomic driving position
Integral factory-fitted Bluetooth speaker system
Revolutionary RiDE system for intuitive control
Powerful High Output 1812cc 4-cylinder engine
Huge and practical storage – 114L capacity
Large, watertight glovebox & separate phone storage
Adventurous new styling, colours and graphics
Convenient self-draining footwells
Easy re-boarding with extended re-mount platform
Extended re-mount platform with Hydro-Turf mats
Tow hook and large integral mirrors
Full Features & Techspecs
VX Cruiser HO
Experience the very top of the VX range with the most powerful engine of the family. 4 cylinders and 1.8L of high output for the purest excitement are combined with exceptional cruising luxury. For the VX Cruiser HO compromise is not an option.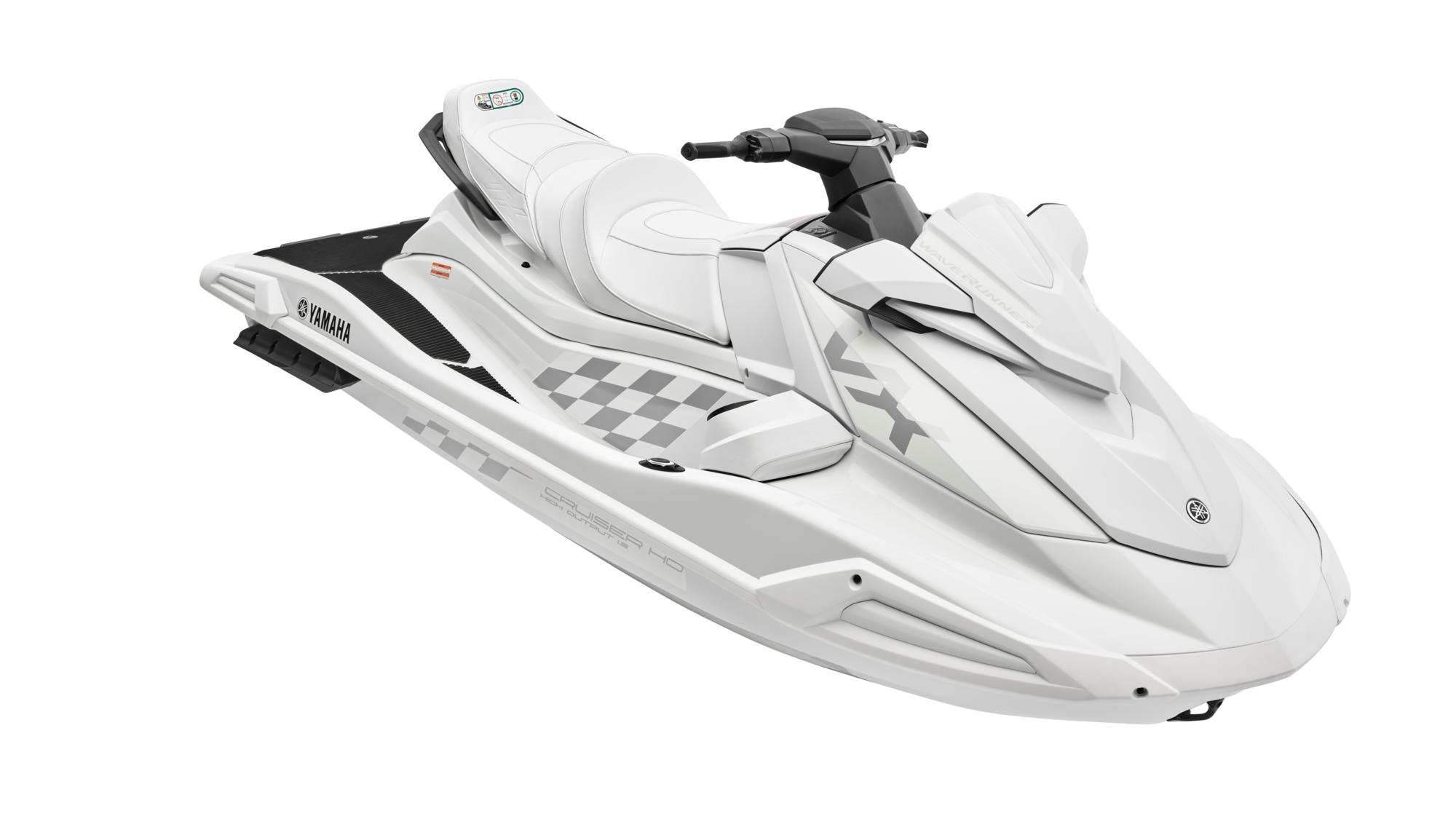 You have already added this item. You can adjust the quantity in your shopping cart.
The product has been added to your cart
This item is not compatible with the selected Yamaha model.
No additional parts are required.
Redirecting. Please wait until you are redirected to the website of the official Yamaha Motor Swiss distributor, hostettler ag.
To finalise your purchase, you will be redirected to the Yamaha Motor website of the official Swiss distributor, hostettler ag. Would you like to proceed?