Go Super.
With its pumping 3-cylinder 4-stroke engine, the sleek and ultra-light SuperJet delivers a powerful combination of blistering acceleration in the high-speed straights, while its agility, manoeuvrability and control will let you carve corners like never before.
Its redesigned wider hull and "L mode", made to facilitate learning, bring the thrill of stand-up riding closer to all. The wide range of adjustable features will put novice and recreational riders in their comfort zone and prepare them to enjoy effortlessly a new type of riding.
At a glance
High-performance 1049cc 4-stroke TR-1 engine
No longer restricted to competition use
Stable lightweight hull with wide front section
Axial Flow 144mm jet pump & adjustable nozzle
Spring-assisted 3-position-adjustable steering pole
Special electronic 'L' (Learning) mode to limit power
Wide padded foot tray with anti-slip HydroTurf mat
Automatic bilge water pump and control system
Good range and clear indication of fuel level
Easy to refuel - large (19 Litres) capacity
Easy to transport - and to store when not in use
Full Features & Techspecs
SuperJet
A new-era adrenaline machine is born out of our racing DNA. No longer restricted to professionals only, its pumping 3-cylinder 4-stroke engine and brand new sleek lightweight hull guarantee you'll carve the waves both in high-speed straights and aggressive corners. Stand up and dominate the water!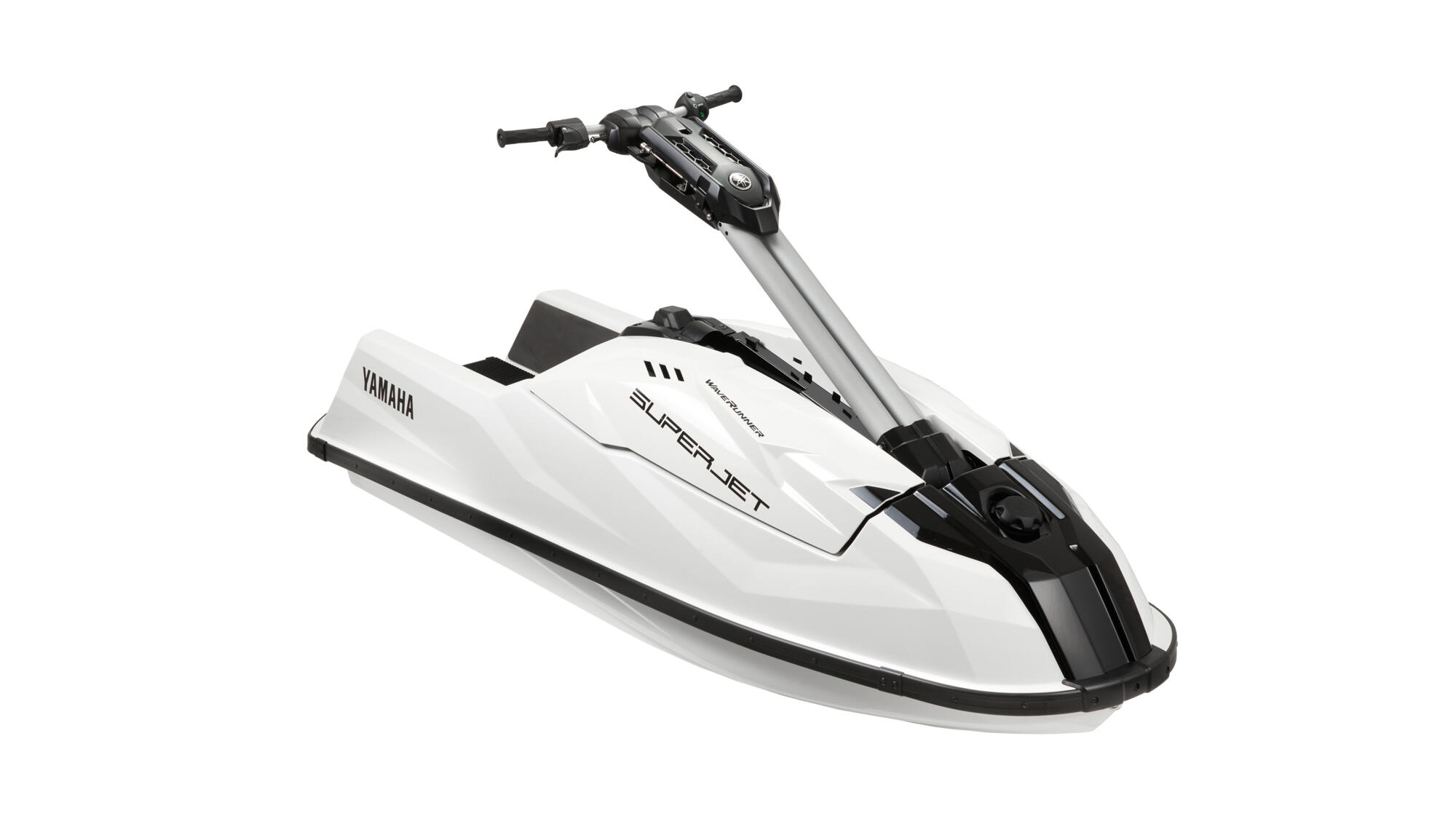 You have already added this item. You can adjust the quantity in your shopping cart.
The product has been added to your cart
This item is not compatible with the Yamaha you selected.
There are no required parts.