Sale
Novo
Trpežna zaščitna plošča Ténéré 700 World Raid
Ta izdelek ste že dodali. Število enot lahko spremenite v nakupovalnem vozičku.
Opcijski deli
Na voljo je več opcijskih delov, ki vam omogočajo namestitev tega dela na vaš . Ali želite dodati te opcijske dele v nakupovalno košarico?
Izbrani opcijski deli: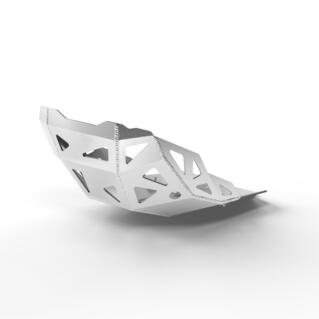 Trpežna zaščitna plošča Ténéré 700 World Raid
bag-f84r0-50-10
Opcijski deli, ki bodo dodani
Nadaljuj
Izdelek je dodan v voziček
This item is not compatible with the Yamaha you selected.
There are no required parts.
Poiščite svojo Yamaho
Ni rezultatov
Izberite model
Ni rezultatov
Select a Yamaha model to see if there are required parts.
NO_PARTS_FOR_SELECTED_UNIT
Izbrana Yamaha
{ "SOMETHING_WENT_WRONG": "Something went wrong. Please try again.", "Submit": "Pošlji", "EMAIL": "E-pošta", "YME_ERROR": "Error", "YME_NOTIFY_ME_WHEN_I_CAN_BUY_IT": "Please notify me when this product(s) is available for purchase.", "YME_WE_WILL_EXCLUDE_YOUR_EMAIL_IN_3_MONTHS": "Your Email will be excluded from the list in 3 months if the selected product variant is still out of stock.", "YME_YOUR_EMAIL_IS_SAVED": "Your Email is saved", "YME_THANK_YOU_WE_WILL_INFORM_YOU": "Thank you! We will inform you when this item is available for purchase.", "YME_EMAIL_FORMAT_IS_NOT_VALID": "The Email format is incorrect" }
Podrobnosti o izdelku

Trpežna zaščitna plošča za težke obremenitve
Lastnosti

Izjemno močna 4 mm aluminijasta zlitina A5083 za večjo zaščito in odpornost proti koroziji
Močno 10–12 mm široko varjenje na »zadrgo«, ki zagotavlja dodatno trpežnost
Ščiti agregat in okvir med hard enduro vožnjo
Trda anodizirana plast zagotavlja trpežnost in edinstven videz
Ugreznjeni nosilci za zaščito vijakov