Lepota dela.
Model Kodiak 450 EPS Alu Diff Lock je z enostavno tehnologijo, vrhunsko vzdržljivostjo in Yamahino zanesljivostjo kos najzahtevnejšim opravilom na najtežavnejših terenih. Vodilni pogonski sistem On Command omogoča brezhibno preklapljanje med dvo- in štirikolesnim pogonom ter celo štirikolesnim pogonom s popolno zaporo diferenciala – vse to le s pritiskom gumba, avtomatski menjalnik Ultramatic pa poskrbi, da je vsaka naloga bolj sproščena in prijetna.
In terms of comfort and convenience, nothing comes close! And when work's over, this versatile ATV adds a new dimension to your precious leisure time.
Hiter prikaz
Vsestranski in praktičen srednje velik delovni model ATV
Električno servo krmiljenje za celodnevno udobje in samozavest
Zasnovan za delo in prosti čas
Vrhunska Yamahina kakovost z odlično vrednostjo
4-taktni agregat z visokim navorom s prostornino 421 cm3
Varčno in zanesljivo elektronsko vbrizgavanje goriva
Vzmetenje z dolgim hodom s plinskimi blažilniki
Pogonski sistem On Command za dvokolesni pogon/štirikolesni pogon na gumb
Avtomatski CVT-menjalnik Ultramatic
Nosilnost zadnjega prtljažnika: 120 kg, vlečna zmogljivost: 600 kg
Karoserija v barvi De Luxe in aluminijasta platišča
WARN VRX 25 winch
Yamaha ponuja možnost homologacije kategorije T; podrobnosti preverite z lokalnim prodajalcem.
Vse lastnosti in tehnične specifikacije
Kodiak 450 EPS Alu Diff Lock
Kodiak 450 EPS Alu Diff Lock je s svojo trpežno šasijo in agregatom z visokim navorom neutruden »delavec«, ki lahko prevaža 120 kg na zadnjem prtljažniku ali vleče do 600 kg, zato lahko premagate najzahtevnejše terene z orodjem, predmeti ali opremo.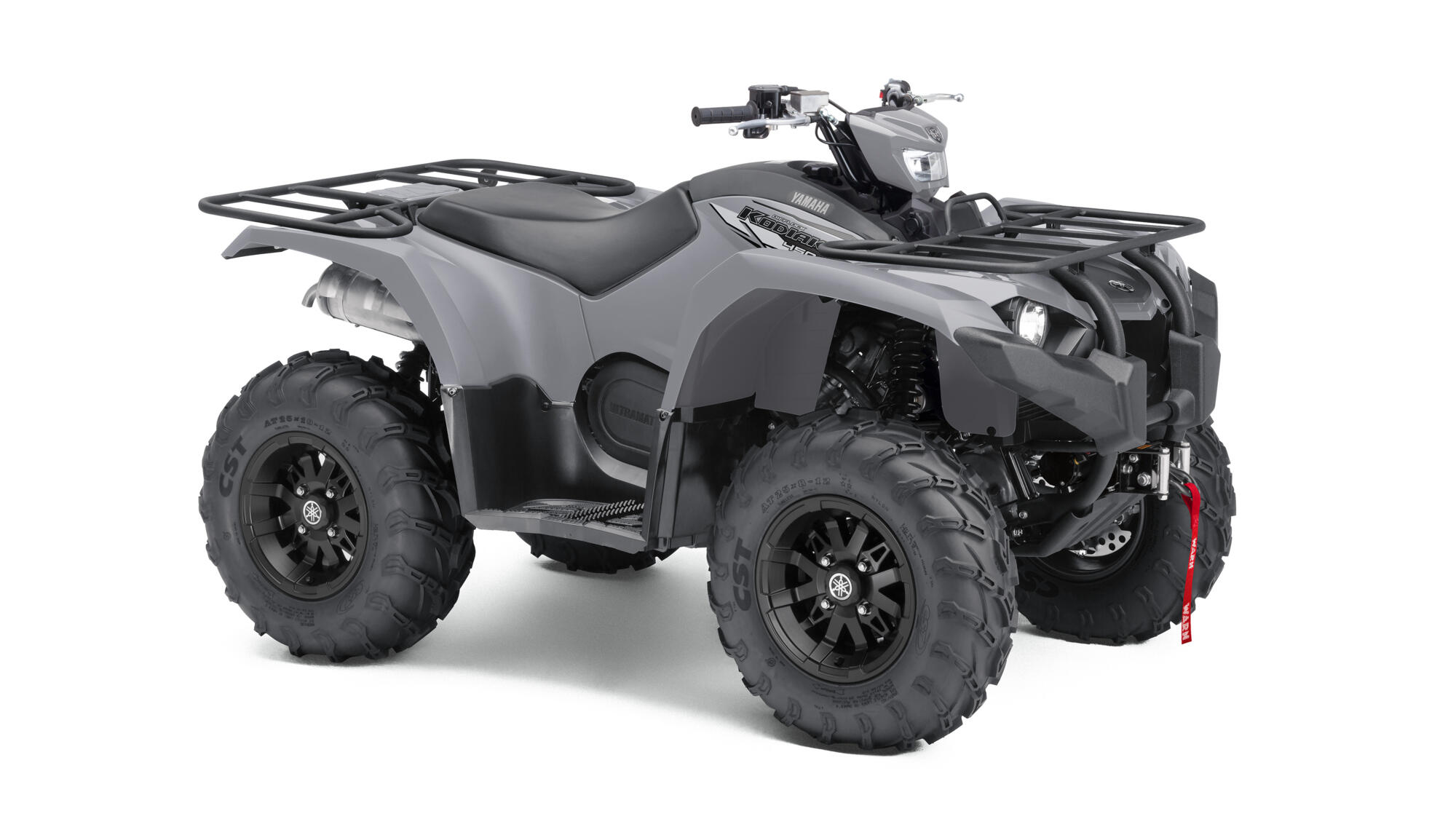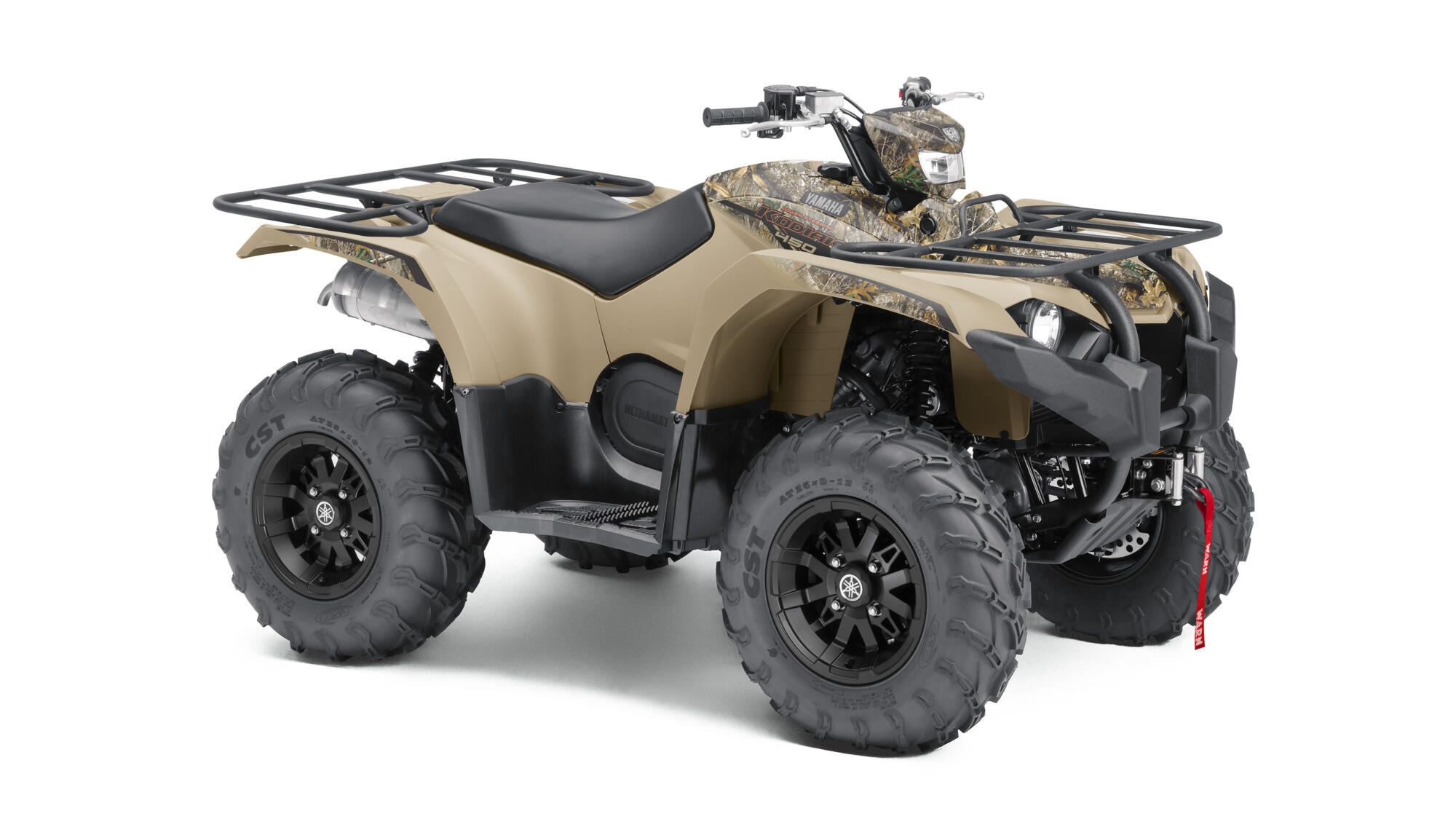 Ta izdelek ste že dodali. Število enot lahko spremenite v nakupovalnem vozičku.
Izdelek je dodan v voziček
This item is not compatible with the Yamaha you selected.
There are no required parts.