Največ užitka. Izjemno nizka stopnja emisij.
Yamahin sistem za elektronsko vbrizgavanje goriva (EFI) nudi čistejše izgorevanje in učinkovito porabo goriva. To so motorji z osupljivo močjo, večjim navorom v srednjem območju števila vrtljajev in za visoke hitrosti.
Motor 60hp se ponašata tudi z vrsto Yamahinih posebnosti, ki zagotavljajo prijetno, udobno in užitkov polno vožnjo. Sem spadata širokokotni sistem Power Trim & Tilt, ki omogoča popoln nadzor za sproščeno vožnjo, in sistem vžiga PrimeStart™ za zagon, ki je tako enostaven kot zagon avtomobila.
Hiter prikaz
Sistem EFI za čistejše okolje in večje zmogljivosti
Združljivost z Yamahinimi digitalnimi merilniki
Sistem PrimeStart™ za enostaven zagon
Nastavljivo število vrtljajev za vožnjo pri nizki hitrosti
Širokokotni Power Trim & Tilt
Elegantna, kompaktna oblika s trdnim zgornjim pokrovom iz enega kosa
Dodatni sistem za omejevanje nagiba
Vzvod za nastavitev trdote krmiljenja (model s krmilno ročico)
Alternator visoke izhodne moči
Pogonski sistem za plovbo v plitvinah
Sistem spiranja s svežo vodo
Yamahina možnost za zaščito pred krajo izvenkrmnega motorja (Y–COP)
Vse lastnosti in tehnične specifikacije
60hp
Želite uživati v vodnih športih ali pa se sproščati na krovu svojega čolna? Izberite motor, ki vam bo pomagal čim bolje izkoristiti vaš čas na vodi.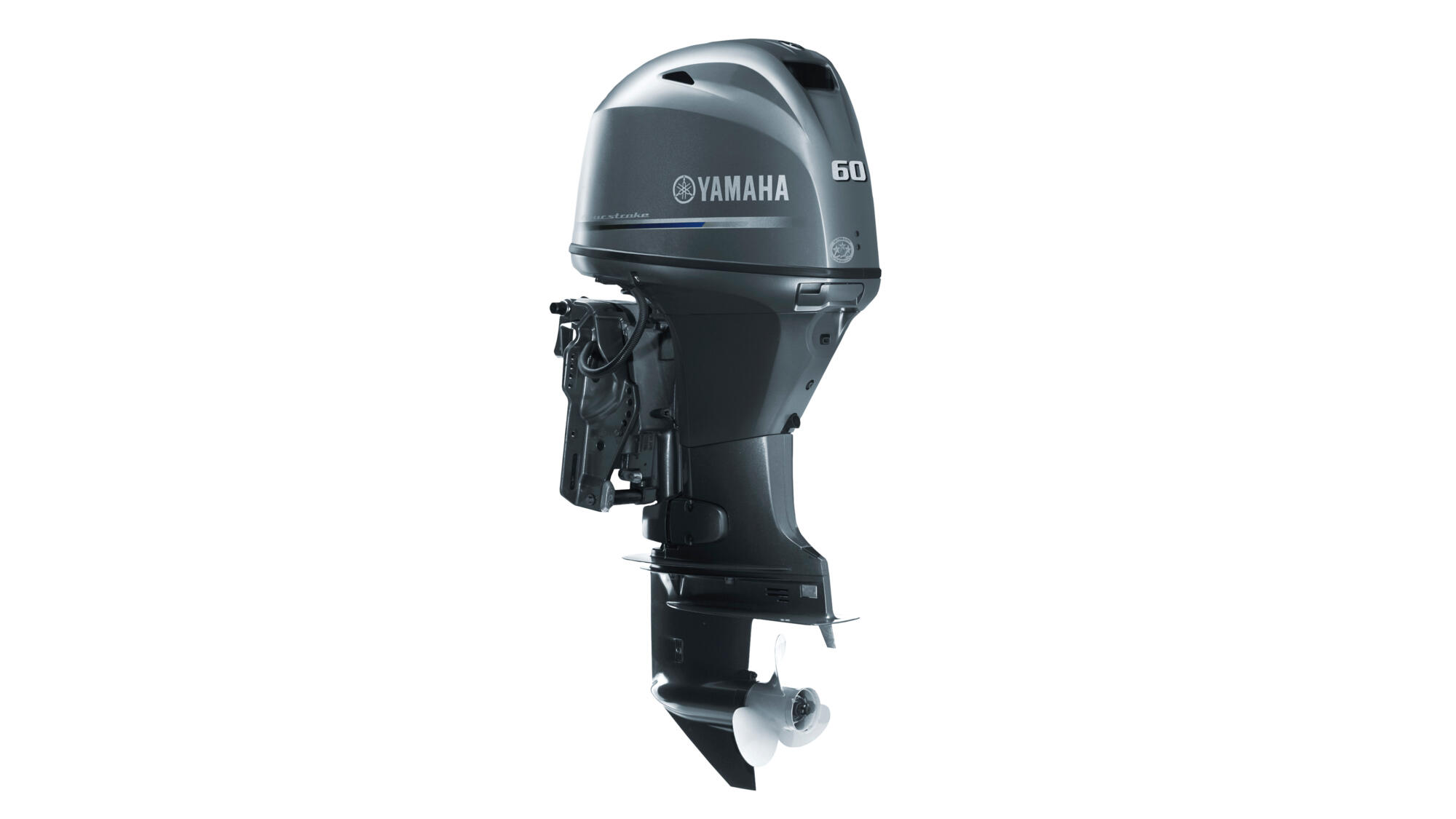 Ta izdelek ste že dodali. Število enot lahko spremenite v nakupovalnem vozičku.
Izdelek je dodan v voziček
This item is not compatible with the Yamaha you selected.
There are no required parts.