Sale
Novo
Aluminijast zgornji kovček
Ta izdelek ste že dodali. Število enot lahko spremenite v nakupovalnem vozičku.
Potrebni so dodatni deli
Če želite ta del namestiti na svoj Ténéré 700, potrebujete več delov. Ali želite te druge potrebne dele dodati v nakupovalno košarico?
Izbrali ste: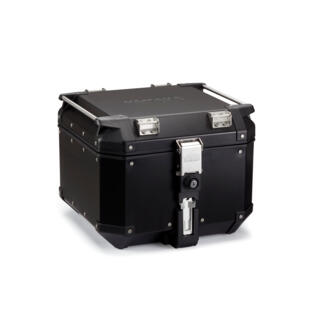 Aluminijast zgornji kovček
23p-ftcal-bl-00
Deli, ki bodo dodani
Nadaljuj
Izdelek je dodan v voziček
This item is not compatible with the Yamaha you selected.
There are no required parts.
{ "SOMETHING_WENT_WRONG": "Something went wrong. Please try again.", "Submit": "Pošlji", "EMAIL": "E-pošta", "YME_ERROR": "Error", "YME_NOTIFY_ME_WHEN_I_CAN_BUY_IT": "Please notify me when this product(s) is available for purchase.", "YME_WE_WILL_EXCLUDE_YOUR_EMAIL_IN_3_MONTHS": "Your Email will be excluded from the list in 3 months if the selected product variant is still out of stock.", "YME_YOUR_EMAIL_IS_SAVED": "Your Email is saved", "YME_THANK_YOU_WE_WILL_INFORM_YOU": "Thank you! We will inform you when this item is available for purchase.", "YME_EMAIL_FORMAT_IS_NOT_VALID": "The Email format is incorrect" }
Podrobnosti o izdelku

Zgornji kovček s prostornino 42 l
Lastnosti

Prostor za shranjevanje ene cele čelade ali ene modularne čelade
Prostornina: 42 l, maksimalna nosilnost: 10 kg
Možnost namestitve cilindra za ključ enote
Štiri zanke za trak na pokrovu
Vključno z blažilno mehko notranjo blazino
Dovolj ozek, da se pokrovi stranskih torb popolnoma odprejo
Na voljo v aluminijasti ali črni barvi