Sale
Novo
Kovinski pokrov za sklopko GYTR®
Ta izdelek ste že dodali. Število enot lahko spremenite v nakupovalnem vozičku.
Opcijski deli
Na voljo je več opcijskih delov, ki vam omogočajo namestitev tega dela na vaš YZ125. Ali želite dodati te opcijske dele v nakupovalno košarico?
Izbrani opcijski deli: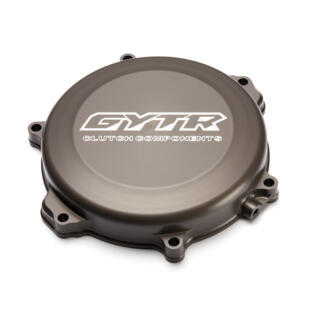 Kovinski pokrov za sklopko GYTR®
gyt-1c335-10-al
Opcijski deli, ki bodo dodani
Nadaljuj
Izdelek je dodan v voziček
This item is not compatible with the Yamaha you selected.
There are no required parts.
Podrobnosti o izdelku

Pokrov za sklopko GYTR® je zasnovan tako, da nadomesti serijski pokrov in hkrati daje bolj tovarniški izgled.

Kakovosten aluminij s površinsko obdelavo s krogličnim glajenjem