Sale
Novo
Replika zadnjega kolesa MXGP (2,15" × 19")
Ta izdelek ste že dodali. Število enot lahko spremenite v nakupovalnem vozičku.
Potrebni so dodatni deli
Če želite ta del namestiti na svoj YZ450F Monster Energy Yamaha Racing Edition, potrebujete več delov. Ali želite te druge potrebne dele dodati v nakupovalno košarico?
Izbrali ste: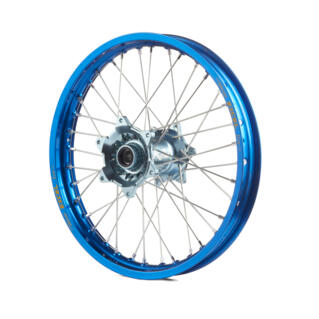 Replika zadnjega kolesa MXGP (2,15" × 19")
5xc-f2050-9r-p1
Deli, ki bodo dodani
Nadaljuj
Izdelek je dodan v voziček
This item is not compatible with the Yamaha you selected.
There are no required parts.
Podrobnosti o izdelku

Kolesa, izdelana za prvake! Ekskluzivno, visokozmogljivo zadnje kolo Kite, kakršnega uporabljajo v Yamahinih tovarniških dirkalnih ekipah.

V celoti sestavljeno kolo
Zatesnjeni ležaji KOYO
Prepoznavno platišče Takasago EXCEL
Špice Alpina
CNC-obdelan pesto iz enega bloka aluminijeve zlitine 6082
Predhodno nameščena tesnila
Dva ležaja na strani zobnika
Zmanjšana teža zaradi teflonskega distančnika ležaja