Better than ever!
Technical and aesthetic advances have been made for our premium model, so beauty is more than skin deep on this capable machine. The electro-magnetic auger clutch and smooth hydrostatic transmission - with single-lever control - and ECU-controlled Electric Track Turning system make it a breeze to operate, even in tight spots.
The YS1070T is friendly too – to you and your neighbours. The upgraded, Silent Body design, insulated engine enclosure and large muffler ensure quiet operation that makes snow-clearing a more relaxing and enjoyable job than ever before. What's more, it's heated up and ready to start work within around 90 seconds even on a cold morning.
Hiter prikaz
Massive snow-clearing performance – 60 tons per hour
Wide snow-clearing footprint – 72 cms
Močan 2-stopenjski izmet v dolžino do 17 metrov
Electrically assisted track turning system – smooth and easy
Fast engine heating system – even on a cold morning
Unique fuel draining feature for simpler summer storage
Yamaha 4-stroke OHV engine with electric start
Hydrostatic Transmission (HST) – a joy to drive
Posebne gosenice z izjemnim oprijemom v vseh pogojid delovanja
Enostavna in elegantna uporaba z električnim upravljanjem
2-stopenjski izmetni top z PVC vložkom za nemoten izmet mokrega snega
Čvrst jeklen sveder z izjemnimi zmogljivostmi
3-step gas-assisted auger height-adjustment system
Adjustable 'Snow Jaw' scraper
Vse lastnosti in tehnične specifikacije
YS1070T
All Yamaha machines, from motorcycles and ATVs, to WaveRunner watercraft and outboard engines - to our legendary snowmobiles - are designed and engineered to make your life more relaxing and enjoyable. In the case of these hard-working snow throwers, our mission is to turn a chore into a pleasure!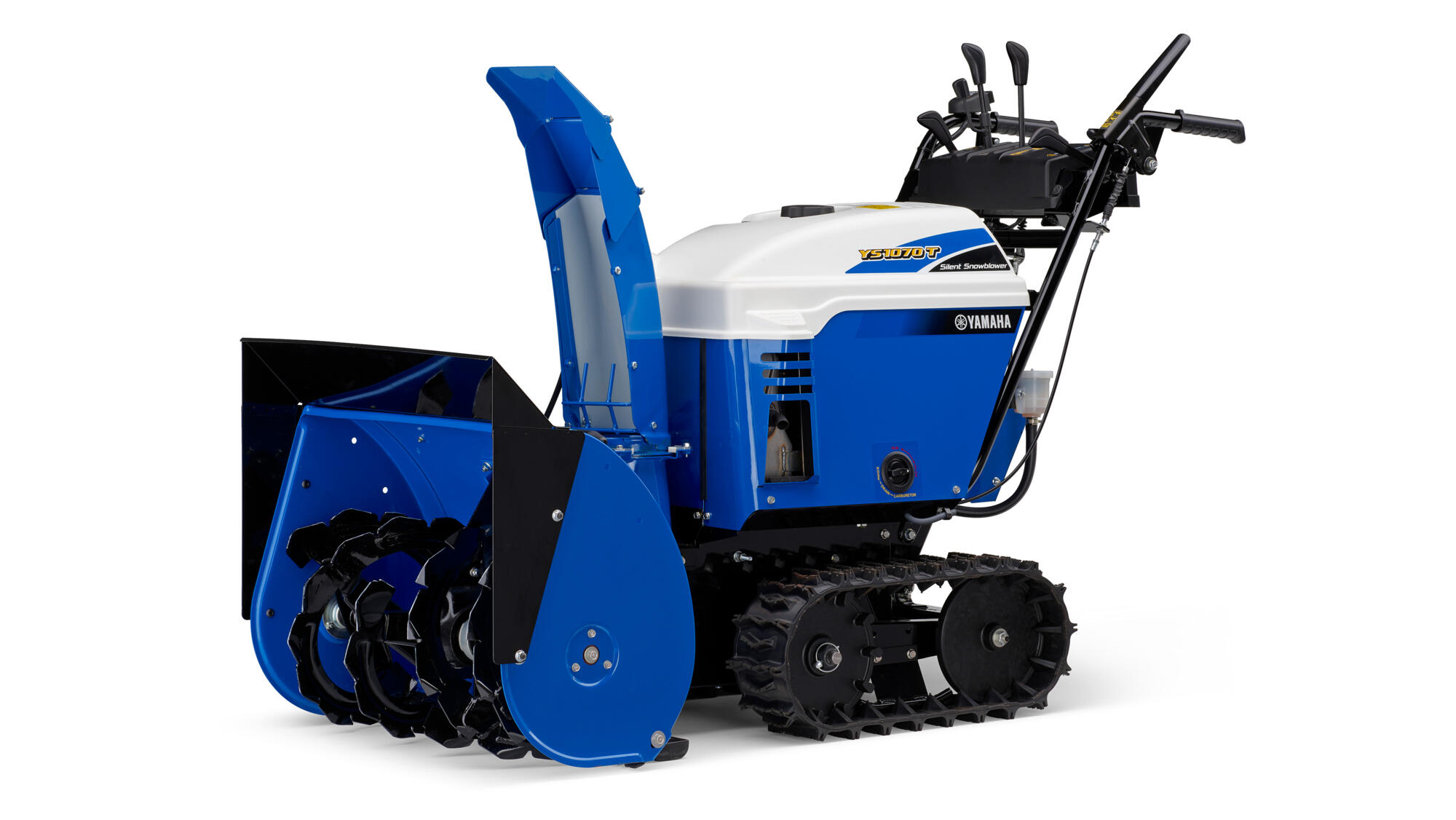 Ta izdelek ste že dodali. Število enot lahko spremenite v nakupovalnem vozičku.
Izdelek je dodan v voziček
This item is not compatible with the Yamaha you selected.
There are no required parts.