Sale
Novo
Pritrditve za ščitnike za roke za motorne sani
Ta izdelek ste že dodali. Število enot lahko spremenite v nakupovalnem vozičku.
Potrebni so dodatni deli
Če želite ta del namestiti na svoj Transporter Lite 2UP, potrebujete več delov. Ali želite te druge potrebne dele dodati v nakupovalno košarico?
Izbrali ste: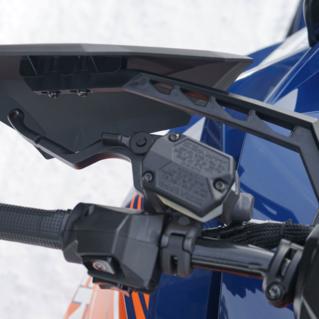 Pritrditve za ščitnike za roke za motorne sani
sma-8lymt-00-00
Deli, ki bodo dodani
Nadaljuj
Izdelek je dodan v voziček
This item is not compatible with the Yamaha you selected.
There are no required parts.
Podrobnosti o izdelku

Komplet za namestitev je izdelan iz robustne plastike in je obvezen za namestitev ščitnikov za roke za motorne sani: SMA-8LYHG-00-BK (naprodaj posebej)