Sale
Yeni
Bu ürünü zaten eklediniz. Adedini alışveriş sepetinden değiştirebilirsiniz.
Ek parçalar gerekli
To mount this part on your you will need several parts. <br/> Would you also like to add these extra parts to your shopping cart?
Selected by you: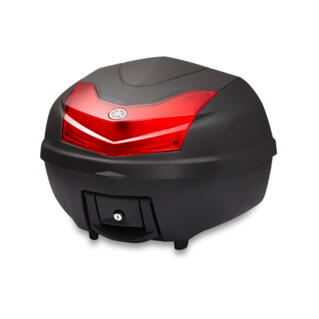 39 L City Top Case
52s-f84a8-00-00
1.597,54 ₺
Parts being added
1.597,54 ₺
Continue
Ürün sepetinize eklendi
PRODUCT_ADDED_TO_CART_UNIT_NOT_COMPATIBLE
PRODUCT_ADDED_TO_CART_NO_REQUIRED_PARTS
Search for your Yamaha
No results
Bir model seçin
No results
Select a Yamaha model to see if there are required parts.
NO_PARTS_FOR_SELECTED_UNIT
Selected Yamaha
Ürün Detayları

Yamaha'nızda ekstra bagaj/saklama kapasitesi sağlayan kaliteli arka çanta.

Exclusively designed for Yamaha Motor by ELM Design Europe
Can hold a (full face) helmet or riding gear
Available in Matt Black case with lid panel in a fixed number of unit matching colours
Whenever desired, you can swap the lid panel into a colour of your own taste
Combine it with the optional 39L Top Case Inner Bag and 39L Top Case Passenger Backrest and comfort is all yours