Sale
Yeni
Bu ürünü zaten eklediniz. Adedini alışveriş sepetinden değiştirebilirsiniz.
Opitonal parts
Multiple optional parts are available to help you mount this part on your . Do your want to add these optional parts to your shopping cart?
Selected optional parts: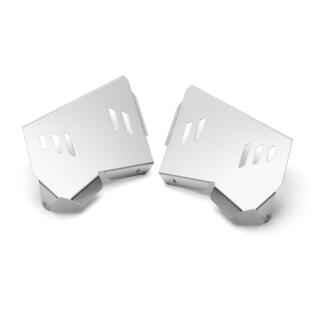 Rear A-arm Skid Plate
2bg-f2123-01-00
Optional parts which will be added
Continue
Ürün sepetinize eklendi
PRODUCT_ADDED_TO_CART_UNIT_NOT_COMPATIBLE
PRODUCT_ADDED_TO_CART_NO_REQUIRED_PARTS
Search for your Yamaha
No results
Bir model seçin
No results
Select a Yamaha model to see if there are required parts.
NO_PARTS_FOR_SELECTED_UNIT
Selected Yamaha
Ürün Detayları

Improved durable protection during tight approaches and during high stumps or from rocks on the trail.

Replaces stock front plate for a nice finishing touch
Constructed of 5052 brushed aluminium