Two-Stroke evolution.
Featuring lightweight race-bred engine internals and benefitting from Yamaha's famous torque-boosting YPVS (Yamaha Power Valve System), the YZ125 develops hard-hitting power that keeps you way out front. The high-efficiency air intake ensures optimum performance and instant throttle response – and the slick shifting close-ratio 6-speed transmission helps you to shave precious seconds off your lap times.
Its sharp looking ultra slim bodywork gives you a high degree of controllability on the ground and in the air – and the flat seat and race-developed ergonomics allow you to move easily around the bike when braking and accelerating hard. The YZ125 is in it to win it – now just add your ability and prepare to enter the victorYZone!
Обзор
Most powerful YZ125 engine
Ultra-slim bodywork
Keihin Powerjet carburettor
Smooth shifting 6-speed transmission
High-efficiency air intake
Race-developed ergonomics
Best-in-class KYB suspension
Powerful braking system
Single bolt seat fixing
Duo-tone colour and new graphics
Все особенности и характеристики
YZ125
Right now the YZ125 is the bike of choice for future champions. The YZ125's super slim bodywork, agile high specification chassis and flat seat allow you to shift weight quickly for total control – and with Yamaha's most powerful 125cc production engine, high efficiency braking system and state-of-the-art suspension, this bike is destined for the victorYZone!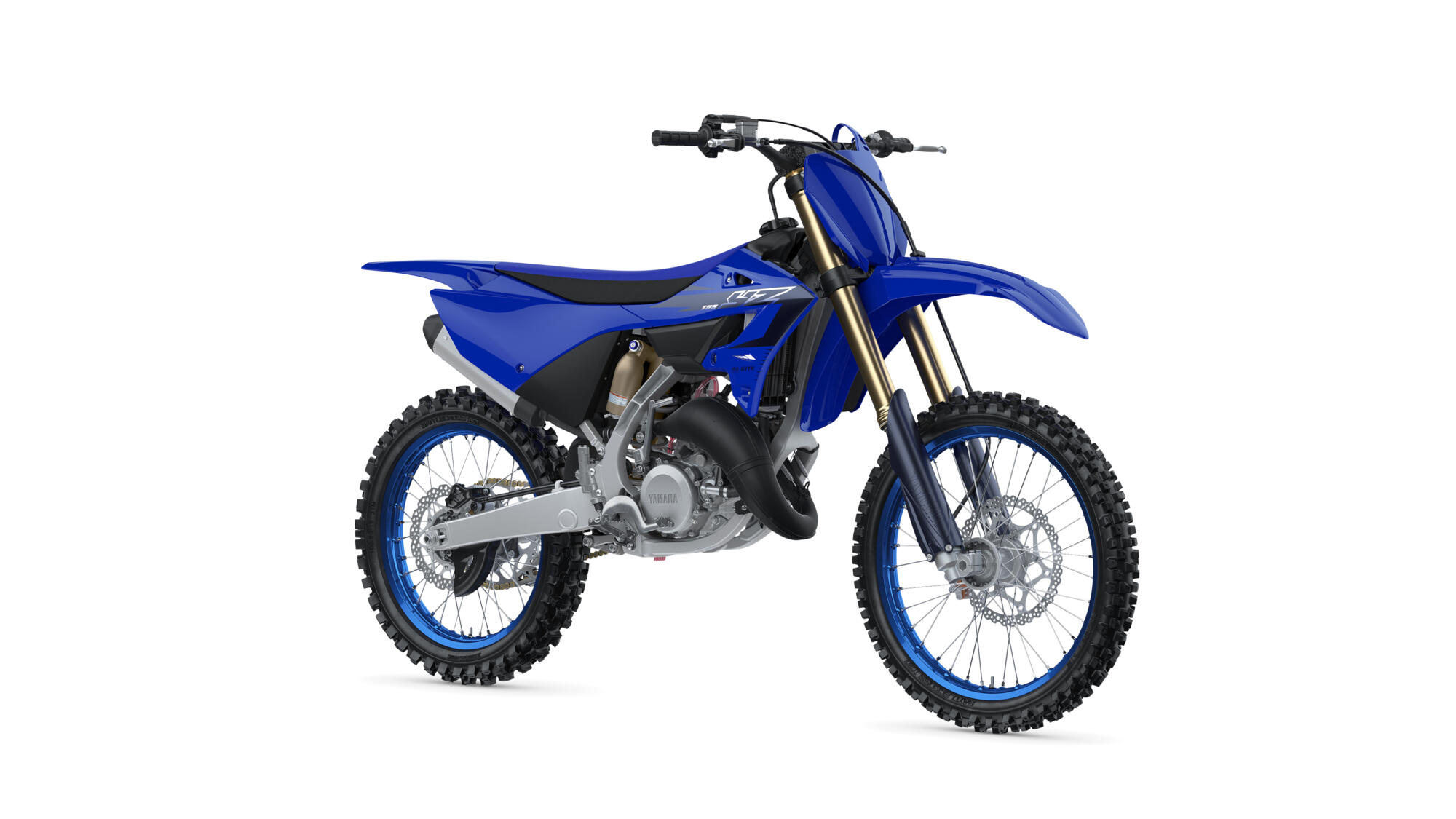 Вы уже добавили этот товар. Вы можете изменить количество товаров в корзине.
The product has been added to your cart
This item is not compatible with the selected Yamaha model.
No additional parts are required.
Полный прейскурант
YZ125 Icon Blue
UAH 338 175,00
{uk-UA=Актуальний курс євро: 1 євро - 40,5 грн. Ціна оновлена 09.02.2023}