Victory: Never given, always earned.
Many of today's pro riders started their careers on the YZ85. And when you take a look at what this bike has to offer you can see why. Its high performance 85cc liquid-cooled 2-stroke engine is equipped with Yamaha's race-bred YPVS that gives you holeshot-winning acceleration. And its adjustable suspension systems are built to master the toughest tracks.
The YZ85 also comes with a lightweight aluminium rear frame and aluminium swingarm, large diameter disc brakes and a high-efficiency air intake – just like the bigger YZ125. For maximum rider control there's a flat seat, slim body, and an ergonomic fuel tank. And with a duo-tone Icon Blue color scheme and new graphics completing the looks, the YZ85 is ready to power you to the next level.
Обзор
Slim bodywork
Flat seat and ergonomic fuel tank
Lightweight aluminium rear frame
Aluminium swingarm
85-кубовый двухтактный двигатель с жидкостным охлаждением с системой YPVS
High-efficiency air intake
Полностью регулируемые перевернутые передние вилки KYB® 36 мм
Задняя подвеска Monocross
Self-cleaning wave discs
Все особенности и характеристики
YZ85
You've developed your skills and refined your style on smaller bikes – and now you're moving on to the next stage. Choosing the right motocross bike is an important decision. And when you see what the YZ85 has to offer, it's clear that this is the right step to take.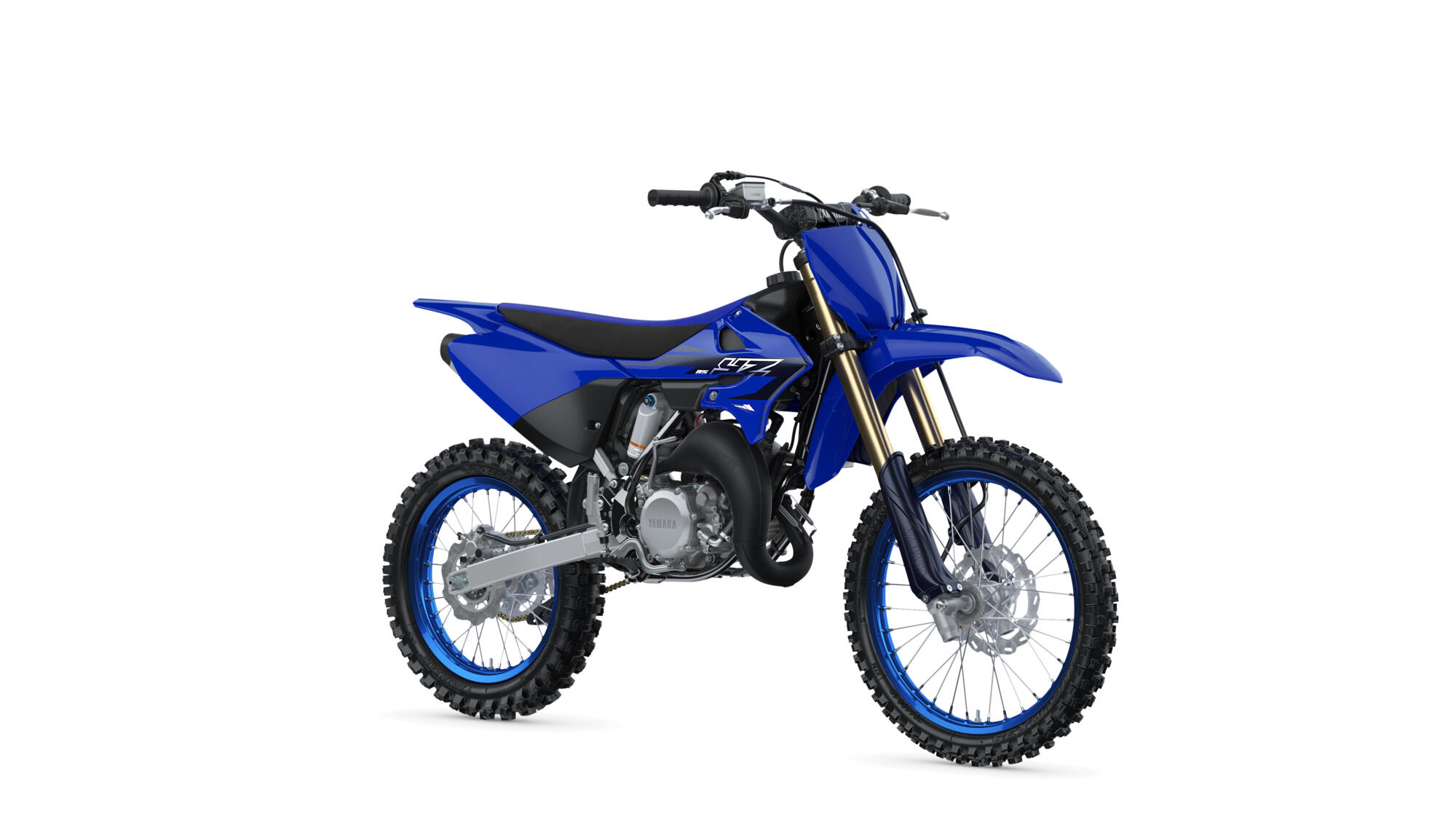 Вы уже добавили этот товар. Вы можете изменить количество товаров в корзине.
The product has been added to your cart
This item is not compatible with the selected Yamaha model.
No additional parts are required.
Redirecting. Please wait until you are redirected to the website of the official Yamaha Motor Swiss distributor, hostettler ag.
To finalise your purchase, you will be redirected to the Yamaha Motor website of the official Swiss distributor, hostettler ag. Would you like to proceed?
Полный прейскурант
YZ85 Icon Blue
UAH 222 750,00
{uk-UA=Актуальний курс євро: 1 євро - 40,5 грн. Ціна оновлена 09.02.2023}